This article is more than 1 year old
Bad blood: Theranos CEO charged with massive fraud
'Next Steve Jobs' humiliated and ruined but avoids jail
The woman heralded as "the next Steve Jobs" has been charged with massive fraud, forced to pay a $500,000 fine and been stripped of control of the company she founded.
Theranos CEO Elizabeth Holmes was once pictured on the front pages of numerous tech and business magazines as a future leader in the industry. At one point was said to be worth $4.5bn thanks to her controlling stake in the blood-testing company she founded.
But under an agreement reached with the Securities and Exchange Commission (SEC), announced Wednesday, she will pay a $500,000 penalty, be banned from serving as an officer or director of any public company for 10 years, return a huge chunk of her shares, and hand over voting control of the company by being forced to convert her remaining preferential shares to common stock.
If, somehow, the company is sold in future, Holmes will only profit after $750m has been returned to investors who, the SEC says, were defrauded by Holmes and former president Ramesh Balwani.
The two of them conspired in "an elaborate, years-long fraud in which they exaggerated or made false statements about the company's technology, business, and financial performance," the SEC stated.
Those false statements – including the fact their technology was used by the US military in Afghanistan when it was not – helped the company raise more than $700 million from investors.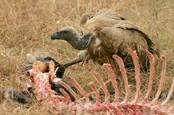 Walgreens demands $140m refund from busted bio biz Theranos
READ MORE
But, as has been painfully detailed, Theranos' technology never worked properly. The company claimed it was able to provide detailed blood tests with a single drop of blood and do so extremely quickly and at far lower costs than existing blood-testing services.
It was nonsense. Not only was the company caught using traditional blood-testing machinery rather than its "revolutionary" but entirely unreliable Edison machines but it even screwed up those tests and in May 2016 was forced to void two years' worth of them, causing a huge problem across the United States as tens of thousands of tests had to be corrected.
Testing, testing
Adding to the company's woes, its main testing facility in California was shut down by the Centers for Medicare and Medicaid Services after the company failed to correct "major problems." Shortly after, the SEC confirmed it was investigating the company.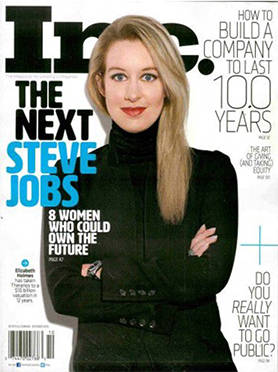 By June 2016, with the company's carefully constructed façade crumbling, Forbes re-evaluated Holmes' worth, reducing it from $4.5bn to $0. The financial magazine generously estimated that the company was now worth $800m, of which $750m was investors' money.
How was that valuation reached and why did investors pump so much money into a technology that didn't work? The SEC lawsuit [PDF] provides some details.
"Theranos' actual financial performance bore no resemblance to the financial information Holmes shared with investors," it notes. "Theranos recorded little more than $100,000 in revenue in 2014 and was nowhere near generating $100 million in revenue by the end of 2014."
She and Balwani simply made up figures. "Some of Theranos' projections, provided to potential investors in October 2014, stated Theranos would earn $40 million from pharmaceutical services, $46 million from lab services provided to hospitals, and $9 million from lab services provided to physicians' offices, all by the end of 2014," the SEC states. "In reality, Theranos had no revenues from any of those lines of business."
One beeeelion dollars
Even when it was clear the company was failing, Holmes and Balwani kept pumping out fake revenue projections: they claimed the company would bring in $1bn in 2015 when it was crystal clear it would receive nowhere near that amount.
"Holmes knew that Theranos had no active discussions with pharmaceutical companies, had partnered with only a handful of hospitals, and had no knowledge of any contracts between Theranos and physicians' offices," the SEC states.
Now that Theranos has become a byline for fraud and fake technology, it's hard to imagine that the company is worth almost anything. Aside from being sued by one set of investors for $96m, the company's business partners also want their money back: Walgreens demanded a $140m refund and later reached a confidential agreement with the company.
Even the SEC recognizes the saga as a lesson for the hype-driven tech industry. "The Theranos story is an important lesson for Silicon Valley," said the head of the SEC's San Francisco office, Jina Choi. "Innovators who seek to revolutionize and disrupt an industry must tell investors the truth about what their technology can do today, not just what they hope it might do someday."
What is perhaps most remarkable is how the arrival of investor money – pulled in thanks to outlandish claims that went unchecked – managed to keep the whole Theranos lie in motion. Even while the company was being exposed as a fraud (thanks in large part to dogged reporting by John Carreyrou at The Wall Street Journal), the company continued to bring on high-profile directors and new investment.
Press queries were met with the best public relations efforts money can buy. Even when the company's lab was shut down and Holmes and Balwani banned from being in charge of other labs for two years, the company's representatives were confidently predicting it would all be reversed.
But in the end, the sham was simply too big to hide. Holmes' downfall is not due to her endless efforts to hype her non-functioning technology however; it's the fact that she lied to bring in money.
Not over yet
The settlements with Theranos and Holmes are subject to court approval. And as part of the deal Holmes has neither admitted nor denied the allegations. But the SEC claims the various remedies "impose tailored and meaningful sanctions that directly address the unlawful behavior charged and best remedies the harm done to shareholders."
In reaching the agreement Holmes has also avoided the fate of similar actors who have been loose with the truth and managed to avoid a jail sentence - at least so far. The SEC is only able to bring civil cases. However it has been reported that the US Attorney for Northern California is also investigating Theranos and could bring criminal charges - complete with a jail sentence - as part of that investigation.
The US Attorney's office told us that it would not deny or confirm an investigation into Theranos as a matter of policy.
Meanwhile, a separate case [PDF] against Balwani meanwhile continues and the SEC said it will litigate it in the federal district court in the Northern District of California. A call to Theranos has so far been unreturned.
"The charges against Theranos, Holmes, and Balwani make clear that there is no exemption from the anti-fraud provisions of the federal securities laws simply because a company is non-public, development-stage, or the subject of exuberant media attention," summed up the SEC's Steven Peikin. ®