This article is more than 1 year old
Crypt-NO-coins: US city bans mining funbux on its electrical power grid
New commercial alt-cash crafters turned away from slurping cheap electricity
A city in upstate New York has become the first in America to effectively ban any new commercial-grade cryptocurrency miners from powering up.
Mayor Colin Read and the city council of Plattsburgh this month signed off on a measure to place an 18-month moratorium on any new industrial-scale crypto-coin crafting operations within the city limits. Alt-cash mining companies typically require a permit to operate within Plattsburgh – now no more applications will be approved for a year and a half.
Located on the banks of Lake Champlain near the border with Canada, Plattsburgh has a population of 19,000 people, and is a hotspot for boating and bass fishing. Its proximity to the lake also means Plattsburgh is able to enjoy low-cost hydroelectric power, making it extremely attractive to large-scale crypto-mining operations. As Reg readers know, alt-coin crafting rigs can be tremendous power hogs.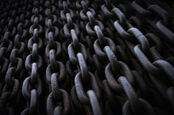 There's more to blockchain than dodgy cryptocurrencies
READ MORE
When those mining operations came to town, though, the normally cheap power became more expensive, due to the soaring demand, and residents saw their electric bills climb by an average of $10 apiece in January alone. Just two of the registered miners accounted for around 10 to 15 per cent of the city's entire power consumption, we're told.
Now, to slow down the power slurp, Plattsburgh has decided to block any new operations until at least the Fall of 2019. Existing crypto-coin mining outfits will be allowed to stay for the time being.
"No applications for commercial cryptocurrency mining operations or for approvals for a site plan, special use permit, building permit, or any other permit shall be approved by any board, officer, employee or agent of the City of Plattsburgh while the moratorium imposed by this local law is in effect," the law reads.
"Nothing in this local law shall be construed such as to result in any default approval for any application heard or considered during the moratorium imposed by this local law."
Those who violate the law will be subject to fines of up to $1,000 per day.
The city notes that, during the moratorium, it will look into whether a long-term zoning and power law on cryptocoin mining is needed.
Meanwhile, New York state has ruled that "high-density load customers," cough, cough, crypto-miners, face rising electricity bills due to the pressure they place on electric supply grids. ®