Taxpayers chuck burnt-out Bongs* millions of pounds to 'decelerate'
Come and chillax with us, nontrepreneurs!
The taxpayer is helping fund a "Decelerator" for burnt-out startups in London's Shoreditch to help them "reflect and reprioritise".
The European Regional Development Fund (ERDF) is contributing £2.26m to enable the "two-day journey".
The recipient of the grant is London workspace and property company The Trampery. Founder Charles Armstrong describes the "Decelerator" (yes, Decelerator) as "an experiential two-day personal development session and support programme for entrepreneurial leaders".
The ERDF has historically funded essential infrastructure in the EU's poorer regions: major projects including new roads, waste and water facilities and public transport investment.
The dandyish Armstrong cut an unmistakable figure at the height of the Silicon Roundabout hype a few years ago. You may recall him fascinating visitors, back in the day: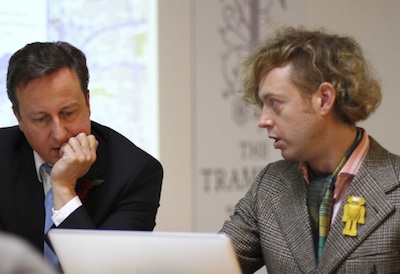 Engaging former Prime Minister David Cameron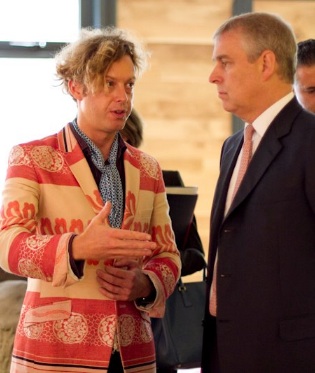 Enthralling Prince Andrew
Of course you do.
The grant enables The Trampery operation to do much more than the Decelerator, although that is the most eye-catching initiative. This is how the funding document officially justifies the grant:
The project will give early stage and startup creative and technology companies incubation facilities, and support from mentoring experts and peers running enterprises at more advanced stages of development. The project will provide access to a new fabrication workshop and grow-on facilities. The project will accelerate business growth in the Hackney Wick community and seeks to build a talent pool of peer entrepreneurs which successful clients can join. The operation presents a good value for money compared to similar projects.
The Trampery has also received £2m via the London Mayor's Office "to help small fashion businesses in Hackney Wick, Bow and Poplar," according to Armstrong.
Since its launch in 2011, The Trampery has expanded into urban regeneration: it's a partner in the Fish Island Village scheme ("Authentic. Vibrant. Eclectic.") in Hackney Wick. This will create 50,000 feet2 (4,645m2) of office space, 62 studios and 580 new homes, of which 72 will be social housing, the developers say.
The local creative community isn't exactly welcoming them with open arms, however. Artists are being priced out.
"Artists made this area, but people are getting edged out and rents are going up and up and up," Ben, a resident who lives close to the Fish Island Village in an affordable rent live/work unit, told us.
"There's an irony to knocking down a lot of live/work artistic units just to build live/work artistic units that are a lot more expensive." ®
*Bootnote
Unfortunately, the "experiential sessions" come too late to help Register columnist Steve Bong, an advocate of renewal through ayahuasca. Since confessing to being a Russian agent, Mr Bong has taken his own journey – to where, we just don't know.