This article is more than 1 year old
No, Sierra Leone did not just run the world's first 'blockchain election'
Blockchain voting outfit ran its own count, but only as an observer
Blockchain enthusiasts may be a little deflated today, after the nation of Sierra Leone took to Twitter to debunk claims it had conducted "the world's first blockchain election."
But it's not all bad news for blockheads, because distributed ledgers were used during the poll and performed well, just not in an official capacity and not for the whole electorate.
The claim of the first blockchain election seems to have started with a press release (PDF) from a blockchain outfit named Agora. Titled "Swiss-based Agora powers world's first ever blockchain elections in Sierra Leone" the release was picked up by media who swallowed it whole.
But buried in the release is one word – "observer" – that appears to have been overlooked. As was the mention of the company covering only one of the nation's electoral districts.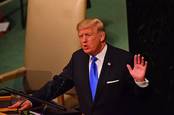 Trump blocks use of Venezuelan Petro cryptocoins in the US
READ MORE
Agora talked up blockchain as a fine way to ensure the integrity of votes in any election, especially those conducted with known-to-be-fallible voting machines.
The company duly conducted its experiment – as an observer – and published its results, which reflected the National Electoral Comission's results. But the results came with a disclaimer that Agora's numbers "do no [sic] intend to be representative of the final results for the full country, which will be published by the National Electoral Commission."
But enthusiasm for crypto-anything can get around the world before proper analysis gets out of bed. So the National Electoral Commission of Sierra Leone eventually felt obliged to hose down reports of its blockhain breakthrough the situation with this tweet.
March 19, 2018
Agora, meanwhile, has taken to Medium to claim that media reports critical of its role were made by a competitor.
That claim leaves Agora both correcting accounts that it ran the whole election and decrying critics who pointed out such accounts were incorrect.
It may take the puzzle-solving power of a cryptocoin mining rig to find the truth of the matter.
What we're left with is yet another proof of concept that shows blockchains are pretty good at recording stuff securely. And a modest win for the All Peoples Congress party, which took 63 of 132 seats and should therefore be able to work with minor parties to form a workable government.
The nation goes back to the polls on March 27, this time to elect a president. ®