Go park yourself: Brit firm flashes self-parking car tech
Plus: who gets priority at unmarked junctions. We know you care about this
The UK Autodrive consortium is working on self-parking car technology, it has declared – which puts it head-to-head with German car tech rivals.
Trials of the consortium's self-parking car tech in Milton Keynes have included autonomous vehicles communicating with each other "to notify drivers of available parking spaces", something that the consortium said was achieved "without the need for any additional parking bay sensors".
Autodrive's main vehicular members are Jaguar Land Rover, Tata Motors and Ford.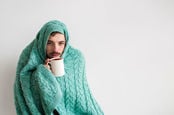 Demo may have frozen, but narrowband IoT stew is still piping hot
READ MORE
"In the future connected features will alert drivers to empty car park spaces and autonomous vehicles will be able to drive straight to them. Valet parking systems will enable autonomous vehicles to drop passengers at convenient points, after which the vehicle will leave by itself to undertake a further journey, or park out-of-town," said construction firm Arup's Tim Armitage in a canned statement.
The concept of valet parking is simple. You drive (or your car drives you) to your destination – say, the front door of a supermarket or hotel. When you get there, you jump out and tell you car to go and park itself. At the advanced level, the driver is able to summon the vehicle back to a pick-up point, rather than wasting the time saved by having to trek around the car park hunting for the auto auto.
Valet parking is something German firm Bosch has also been working on. While its live demo of the tech at its Connected World conference didn't quite go to plan, videos shown by the firm suggested that it already has a functional equivalent. Bosch's offering, however, is dependent on installing sensors in car parks to guide the vehicles, something that Autodrive says its version does not require.
Car parking tech has also been mooted as a use case for Internet of Things sensors, and widespread adoption of Autodrive's tech, while potentially cheaper for all involved, might annoy IoT operators by nixing one of their potential revenue streams.
"As well as making parking less of a hassle for individuals," continued Arup's Armitage, "these new ways of parking and drop-off will allow cities to radically redefine their use of space in the future – with far less land potentially needed for parking spaces in city centres."
Some of the other connected vehicle features being tested by Autodrive in Milton Keynes and in Coventry are emergency vehicle warnings (effectively a digital siren for robot cars); in-vehicle signage; "Green Light Optimal Speed Advisory" so cars can sail through successive traffic lights without stopping; and, perhaps most importantly, a system that decides which auto auto has priority at unmarked junctions. ®