Best Buy will no longer carry Huawei phones in its stores, marking yet another setback for the Chinese smartphone maker's efforts in America.
According to media reports citing sources familiar with the matter, the US big box retailer will stop selling Huawei phones in its US stores in the next few weeks. Neither company wanted to comment specifically on the matter, but neither side has denied the claims.
"Huawei currently sells its products through a range of leading consumer electronics retailers in the US," Huawei said in its statement to The Register.
"We have a proven history of delivering products that meet the highest security, privacy and engineering standards in the industry and are certified by the Federal Communications Commission for sale in the US."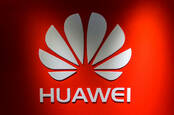 Huawei claims national security is used as plausible excuse for 'protectionism'
READ MORE
The ending of the Best Buy deal comes after a number of US carriers have opted not to carry Huawei's hardware in their own retail shops amidst pressure from the government. Best Buy has yet to respond to request for comment on the matter.
While a major force in the global smartphone market, Huawei has struggled to get a foothold in the US. Ongoing concerns about the security of the company's handsets and its ties to the Chinese government have alarmed some US officials, who have considered formally banning the use of any Huawei products by federal agencies and employees.
Huawei, meanwhile, says it will carry on with its efforts to move into the US market. While it doesn't have carrier deals, the company is still able to sell its hardware to consumers as unlocked units.
"Our products are sold by 46 of the top 50 global operators, and we have won the trust and confidence of individuals and organizations in 170 countries around the world," the company said.
"We are committed to earning that same trust with US consumers and making our products accessible in as many ways as possible." ®