This article is more than 1 year old
US Senate green-lights controversial anti-sex-trafficking law amid warnings of power grab
SESTA passes – but could do more harm than good
The US Senate has passed the Stop Enabling Sex Trafficking Act (SESTA) with a 97-2 vote.
The passage comes after its twin bill, FOSTA, was passed in the House. President Trump is expected sign the legislation into law shortly.
Aimed at ending sex trafficking through online personal ads, SESTA has generated debate between supporters and opponents who argue the bill will unfairly penalize smaller sites and potentially make human trafficking worse by forcing sex workers offline.
The bill had also divided the tech world, with big names such as Oracle and IBM supporting it and Google, Facebook and Microsoft initially opposing it (they were later won over after amendments to the bill were introduced.)
The bill revokes legal protections under Section 230 of the Communications Decency Act for sites that knowingly allow content that is considered to be 'promotion or facilitation of prostitution'.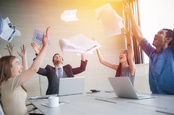 At last, sex trafficking brought to an end with US House vote on new internet law (Yeah, right)
READ MORE
"Today's vote is a victory for trafficking survivors and a victory for our efforts to help stop the selling of women and children online," said Senator Rob Portman (R-OH), one of the authors of the bill.
"No one thought that we could get this done, but with the commitment of an overwhelming group of bipartisan colleagues and a broad-based coalition of support, we were able to pass legislation that will ensure justice for trafficking victims and help us combat this evil crime."
Senator Ron Wyden (D-OR), who authored Section 230 and, along with Kentucky Republican Senator Rand Paul, voted against the bill, says he fears the legislation is already doomed to be a failure as a law and will make the work of the police harder.
"I fear it will do more to take down ads than take down traffickers," Wyden said before the vote Wednesday.
"I fear it will send the bad guys beyond the grasp of law enforcement to the shadowy corners of the dark web, where everyday search engines don't go, but where criminals find safe haven for their monstrous acts."
Cynical
He also slammed technology companies for supporting the legislation, saying they were doing so in a cynical attempt to stifle competition. Startups could be hit by massive legal bills, he said, while the tech titans could simply hire lawyers en masse.
Likewise, internet advocacy groups slammed the Senate's decision to pass the bill. Emma Llansó, director of free expression at the Center for Democracy and Technology, said SESTA will only worsen the trafficking problem it aims to solve.
"This bill unfortunately does little to address the serious and heartbreaking problem of sex trafficking, and will likely serve only to drive trafficking activity offline or to overseas websites," Llansó said.
"At the same time, it creates a host of obstacles to the free and open internet. By pushing forward this flawed bill, the Senate has undermined a core protection for free speech online by substantially increasing the risk faced by platforms that host and enable access to user-generated content." ®