This article is more than 1 year old
FCC boss to block 'national security risk' companies (cough, Huawei, ZTE) from US's $8.5bn broadband pot
Bye bye, says American Pai. Throw my server in the levy
Federal Communications Commission boss Ajit Pai wants to cut some overseas companies out of the market for lucrative US government broadband contracts if they are deemed a threat to the Land of the Free™.
On Monday, the FCC chairman announced the restrictions on its $8.5bn Universal Service Fund, which is earmarked for broadband rollout projects to American schools, libraries, and underserved areas (like poor neighborhoods and sparsely-populated rural counties). Telcos bid for the contracts then typically use part of the fee money to purchase equipment and subcontract the work.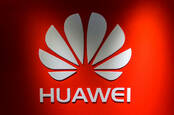 Huawei claims national security is used as plausible excuse for 'protectionism'
READ MORE
Under Pai's proposed plan, telcos that win contracts through the service fund would not be allowed to purchase any equipment from hardware manufacturers that are deemed to pose a security risk. Specifically, Pai says, the worry is that hardware manufacturers would provide carriers with bugged kit and then use that to intercept communications once the networks go operational.
You know, like the NSA used to bug kit.
"Threats to national security posed by certain communications equipment providers are a matter of bipartisan concern," Pai said [PDF] in announcing the proposal.
"Hidden 'back doors' to our networks in routers, switches—and virtually any other type of telecommunications equipment—can provide an avenue for hostile governments to inject viruses, launch denial-of-service attacks, steal data, and more."
The FCC will vote on the proposal during a meeting next month.
Who could it possibly be?
Pai doesn't name any of the concerning 'equipment providers' by name, but it doesn't take much work to conclude that two companies in particular stand to find themselves in the crosshairs from this move: ZTE and Huawei.
The two China-based hardware manufacturers have found themselves subject to intense scrutiny as of late for their close ties to the Chinese government.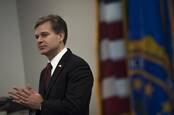 Hua-no-wei! NSA, FBI, CIA bosses put Chinese mobe makers on blast
READ MORE
Driven by fears that both the enterprise network equipment and consumer smartphone businesses could be used to spy on US companies, Congress has drafted laws that would ban both ZTE and Huawei products from use by government agencies. Australia too has banned Huawei kit from sensitive networks.
In a blog post following the announcement, Pai directly references a letter [PDF] he received from the Senate last year asking for details on the commissions use (and planned use) of Huawei equipment for its own operations. Huawei and ZTE are named in the letter as potential security threats.
"Of particular concern are the national security threats that certain communications equipment providers pose," Pai writes.
"On December 20, 2017, for example, a group of 18 Senators and Representatives wrote to me expressing their continued concern about the national security risks posed by certain Chinese communications equipment providers."
We've asked both ZTE and Huawei for comment on the proposal, but have yet to hear back.
Meanwhile, the White House is planning its own crack down on Chinese goods, with bonus import levies totaling $60bn. ®