This article is more than 1 year old
Linus Torvalds says new Linux lands next week and he's sticking to that … for now
Bloated rc7 may or not be a sign of delays
Linus Torvalds is pretty sure he'll release version 4.16 of the Linux kernel next week.
The development cycle for this version has been quiet. So quiet that Linus' weekly pronouncements have been brief, dull and unremarkable, just like each weekly code rollup.
But in the last week, Torvalds told the kernel mailing list on Sunday March 25th, "rc7 is much too big for my taste."
"By this time in the release, things should have calmed down more than they apparently have."
The problem this week was the arrival of "2.5 weeks worth of networking stuff, and that makes rc7 look artificially bigger."
"That's my story, and I'm sticking to it."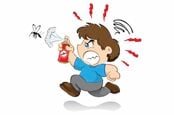 Linus Torvalds on security: 'Do no harm, don't break users'
READ MORE
"Well, I'm sticking to it at least for now," he continued. "I'm still not *planning* on an rc8 this release, because while rc7 is bigger than usual, nothing in here makes me go 'Hmm, maybe we should delay the release'. But let's see what happens this upcoming week - if next Sunday comes around, and there's lots of new stuff, I'll reconsider then."
Thanks for the certainty, Linus.
Boosting the likelihood of a full release next week is that one of the big patches that bloated this release "is just removing support for the old x86 PPro SMP memory ordering errata workaround that nobody should use anyway."
"I guess it's not strictly the right time for random clean-ups like that, but it's not like it can hurt either," Torvalds wrote, adding "Those old multi-socket PPro systems are some museum quality stuff, you should probably run a properly ancient kernel on them too, just to have the authentic experience."
The biggest patch, he said, is "a fix for hyperv network device detach events". ®