BlackBerry Mobile, which is TCL for all intents and purposes, is making its enterprise slab available in the UK.
The Motion received a very low-key stealth launch a week ago on a Sunday in Dubai. Carphone Warehouse and other retailers will take pre-orders from today.
At £399, the mid-market midranger competes with a diminishing number of phones that are built for endurance, and it's a fairly competitive price for something with BlackBerry's name on it.
Road warriors looking for an Android with endurance will probably need to consider this, as this year's Motorola competitor in this space doesn't have anything like the staying power of its predecessor.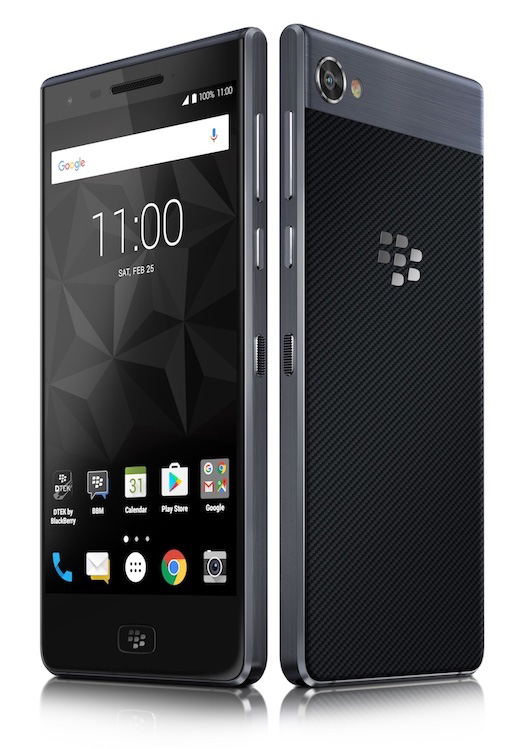 Click to enlarge
With a 4000mAh and 2016's Snapdragon 625 inside, the Motion purportedly runs "32+ hours" of mixed use. Lenovo-owned Motorola claims 30 hours of mixed use for its recently launched £379 Play² – down from 50 hours on last year's model. While the Moto boasts clip-on Mods, the BlackBerry has greater security – it can't be rooted. The latter also has passed IP67 water and dust-proofing tests, and includes the fine camera from the BlackBerry KEYone – probably the best in its price range.
The KEYone regularly lasted two days on a charge, but has fewer pixels (1080 x 1620 in a 4.5-inch diagonal) than the Motion (1080 x 1920 in a 5.5-inch diagonal). But then at 4000mAh, Motion's battery is beefier then the KEYone's 3505mAh. QuickCharge 3.0 powers the Motion to 50 per cent in half an hour.
There has been some speculation that the Motion's front-mounted fingerprint sensor/home button doubles up as a trackpad – but there's nothing in the press material to confirm this.
BlackBerry's security credentials (PDF) include using a custom patched kernel (grsecurity) and secure boot. We are not aware of this being rooted to date.
Qualcomm has launched several models in the midmarket since the Snapdragon 625, with the 630 capable of driving higher resolution screens, and supporting x12 LTE. The Snapdragon 636 came out only yesterday. But TCL/BBM eschewed both for something it knows.
The Motion launches with last year's OS, too: Nougat. Oreo updates are promised in the new year.
BlackBerry Mobile didn't give a more precise date for availability other than "Q4", but it may try to sell the Motion through high street retail: John Lewis, Currys PC World and, er, Littlewoods. ®