Yo Google, I'mma let you finish, but China, I mean, Huawei's P20 is the best
To be fair, the camera will take some beating
It has been a long while since I heard some whalesong at ear-splitting volume. It takes me back to Nokia's final years as the world's No. 1. Back then you couldn't tell whether it was trying to be a New Age NGO or a phone company. The whalesong was deafening.
Huawei's product launches have never been exactly amateurish, but the video insert would be pretty minimal, and then you'd get half an hour (if you were lucky) of an exec talking about the phone in his hand, of which about 10 per cent was comprehensible. Now Huawei spends a fortune to bring the might of corporate mysticspeak to the party.
It's the generic collage that fills ads on cable TV aimed at the Business Traveller: portentous voiceover and Koyaanisqatsi visuals: waves breaking on a beach in slow-mo, pan over the Grand Canyon, "seeker" type looking puzzled into the far distance.

Huawei's Richard Yu speaks about the P20 at the event in Paris. Click to enlarge
Really Huawei is selling China as well as itself. It plugged its Fuxing HSR line, and the Comac C919 airliner. The voiceover explained to 1,300 press attending the event in Paris that most of Huawei's 180,000 employees are also shareholders in the company. The founder "owns very few" shares. Beat that, workers on the Facebook and Alphabet dual-class ownership plantation! I wondered if that was introduced with Mark Zuckerberg in mind. Our capitalism is so much fairer than yours, they want you to think. Or at least, "Ooh, fancy that."
The event showcased what wisecracks will inevitably call a "Great Leap Forward", and certainly a big advance in Huawei's imaging capabilities. It's happy for people to compare the new P20 and P20 Pro to Nokia's 41MP from a few years ago, which could do things no other smartphone camera could do. (See our hands-on here).
Benchmarker DxOMark puts the P20 Pro's camera at the head of the pack with an overall mark of 109. The P20 was awarded a score of 102. Put in context, Samsung's Galaxy S9 Plus holds third at 99 and Google's Pixel 2 has slipped to fourth with 98.
Business unit boss Richard Yu reminded us that Huawei flogged 153 million smartphones in 2017 and consolidated itself in the top three slot. Last year it splurged €10.4bn on R&D.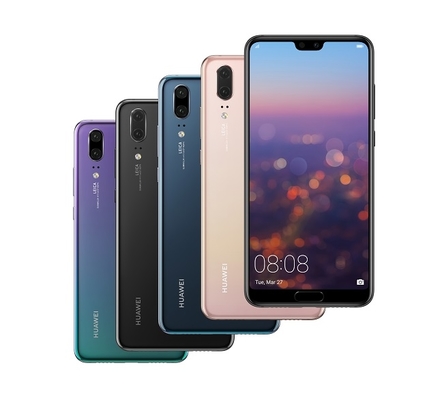 The P20
Yu spoke pointedly of the importance of partnerships to Huawei - and featured testimonies from many European operators. "Pointedly" because US operator AT&T spontaneously decided not to launch the Huawei Mate 10 at the last minute. And Best Buy has just decided to stop selling Huawei phones. America's President is in protectionist mode.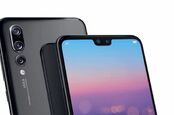 Huawei joins Android elite with pricey, nocturnal 40MP flagship
READ MORE
Mainly it was about the P20, which comes in a regular (5.8-inch display), Light and Pro (6.1 OLED) version. With a Notch. Both come with a 40MP sensor and the Pro features a third, 3x lossless optical zoom telephoto sensor for good measure (with 10x digital zoom too). To summarise the hands-on: the Pro breaks new ground in very low light conditions thanks to large (1.55µm) pixels, and a very clever interpolation (inevitably called "AI") which weeds out artefacts and blurring. It also has a crazily large (1/1.7-inch) sensor on the Pro.
"We minimised the notch which makes it not only beautiful but more useful," said Yu, puzzlingly. Huawei has done a nice job getting a bigger battery than Samsung into a smaller, slimmer package. But really it's about the camera, and the best trick is capturing things that the eye can't see – like the Milky Way, over a six-second exposure. A variety of other camera tricks are included too. But it'll cost you. Check out our hands-on review here.®
Bootnote
Huawei also showed next year's flagship. The third phone produced in partnership with Porsche, the Porsche Design Mate RS features the triple Leica in the P20 Pro, adding both an underglass fingerprint sensor, and wireless charging. It'll set you back €1,695 (£1485/ $2103) for the 6GB RAM/256GB storage model or €2,095 (£1835/ $2600) for the 6GB/512GB version, and is available from 12 April.