Microsoft loves Linux so much it wants someone else to build distros for its Windows Store
WSL blueprint open-sourced to tempt distro makers
---
Microsoft quietly open-sourced a Windows Subsystem for Linux (WSL) sample last night in an effort to persuade Linux distribution maintainers to add their distros to the Windows Store.
The sample will also allow developers to side-load their own custom distribution packages onto a development machine.
The WSL was emitted as part of 2016's Anniversary Update for Windows 10, with only Ubuntu making an appearance. The awfully named Fall Creators Update of 2017 added Fedora and Suse, and shifted the distributions into the silent and spacious world of the Windows Store.
By making enough of WSL open source, Microsoft hopes to lure more Linux distro builders into creating distributions for its online app store.
"We know that many Linux distros rely entirely on open-source software [OSS], so we would like to bring WSL closer to the OSS community," said Tara Raj, a Microsoft program manager working on WSL.
"We hope open-sourcing this project will help increase community engagement and bring more of your favorite distros to the Microsoft Store."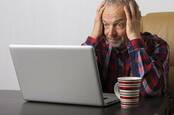 Microsoft loves Linux so much, its OneDrive web app runs like a dog on Windows OS rivals
READ MORE
WSL is effectively a layer that translates applications' Linux kernel system calls into something Windows 10 understands, allowing programs – such as Bash and sed – built for the open-source operating system to run on Win 10.
It has been embraced by developers who might otherwise have jumped platform, including the likes of Scott Hanselman – who remarked "WSL has, frankly, kept me running Windows" despite a somewhat frustrating file system implementation and a reluctance by Microsoft to support a user interface beyond the command line. The latter issue, at least, can be worked around.
Reaction to this latest development has been positive with Joel Crisp, a development operations Manager at biz software maker Infor, saying: "One of the principles of FOSS [free and open-source software] is that choice matters; choice of technology, distribution, configuration. With opening the WSL to other Linux Distributions Microsoft has expanded on the choices available to users, and enabled other projects to provide their chosen platform as an option."
He accepted that some disagreement existed in the occasionally sweary FOSS community: "Whilst there is an inevitable outcry from FOSS advocates that Windows itself is not FOSS, WSL allows Linux enthusiasts to use Linux in contexts where previously it would not be feasible - contexts such as Corporate laptops which do not permit Virtual machines or dual boot."
Crisp concluded with words that years ago would have enraged Microsoft bosses: "Broadening the ability for people to try, enjoy, and adopt Linux via the WSL is a good thing." ®