Try our new driverless car software says Nvidia, as it suspends driverless car trials
Post crash test hits share price
---
Nvidia has declared the creation of a "cloud-based system" for testing driverless cars – just as it, er, suspended testing of driverless cars.
Hot on the heels of its announcement of its Drive Constellation system, the chipmaker then quietly suspended autonomous vehicle tests that use its technology after a pedestrian was killed by an Uber vehicle operating autonomously in Arizona.
"Ultimately AVs will be far safer than human drivers, so this important work needs to continue. We are temporarily suspending the testing of our self-driving cars on public roads to learn from the Uber incident," a Nvidia spokesperson told CNN. "Our global fleet of manually driven data collection vehicles continue to operate."
The announcement saw Nvidia's stock price fall by as much as 10 per cent before recovering slightly.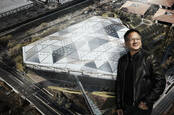 Gone in 60.121 seconds: Your guide to the pricey new gear Nvidia teased at its annual GPU fest
READ MORE
The Drive Constellation system is a two-server offering intended for simulated trials of autonomous vehicle software. One server runs Nvidia's Drive Sim software, which simulates sensors such as cameras, radar and LIDAR, while the other server simulates "the complete autonomous vehicle software stack", using sensor data generated by the first server.
"With virtual simulation, we can increase the robustness of our algorithms by testing on billions of miles of custom scenarios and rare corner cases, all in a fraction of the time and cost it would take to do so on physical roads," Nvidia's Rob Csongor, a company veep, said in the inevitable canned statement.
Evidently Nvidia, along with the other firms that have adopted its Drive PX autonomous driving suite for their auto autos, will now have even more time on their hands to road-test the Drive Constellation.
At the CES consumer tech knees-up in Las Vegas last year, Nvidia chief exec Jen-hsun Huang promised to put Level 4 driverless cars on the roads by 2020, in partnership with Audi. It would appear there is a significant speed bump along that particular road. ®