Looking to nab Nvidia's GeForce chips? You need cash and patience
GPU shortage equals four-month wait time for buyers
---
Tech companies are suffering setbacks from the shortage of Nvidia's GPUs, with the GeForce series being hit the hardest.
Following his keynote speech at his biz's GPU Technology Conference in San Jose this week, Nvidia CEO Jensen Huang explained to journalists that it was down to intense Ethereum mining.
Vendors working at the booths during the conference told The Register that lead times for building GPU workstations and servers have increased. Nvidia's GeForce chips, an older and cheaper series, are most in demand – especially the GTX 1080 Ti.
A chart on PCPartPicker, a website that helps users compare prices for computer parts, shows clear spikes in the price for GeForce cards from the past 18 months. GTX 1080Tis are now about $1,000, a rise of about $300 compared to prices in March last year.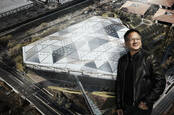 Gone in 60.121 seconds: Your guide to the pricey new gear Nvidia teased at its annual GPU fest
READ MORE
A sales manager from Tyan Computer Corporation, a Taiwanese-based company that manufactures motherboards for high-end servers, told us that it put in an order for about 300 GeForce chips in January, and only received 100 of them recently.
He estimated that the wait time could be as long as 16 weeks. An employee from Exxact, who also offer high performance computing servers and racks, said it was about a 12 to 16 week wait.
Ethereum is the most popular type of cryptocurrency where GPUs are favored over ASIC chips for mining. Since GeForce chips are much cheaper than Nvidia's Tesla Volta V100 chips that go for several thousands of dollars, miners get more bang for their buck.
The wait times for the chips in the Tesla series is much shorter and is roughly on the order of two to four weeks. Nvidia produce a lower volume of Tesla chips, aimed at more intensive workloads for deep learning and AI.
Huang said Nvidia is not in the business for cryptocurrency mining, and wants to keep GeForce chips for the gaming industry. In fact, the GPU giant updated its end-user license agreement last year in an attempt to force customers to cough up for its higher end gear like the Tesla V100 chips in data centers.
An Nvidia spokesperson previously told us: "GeForce and Titan GPUs were never designed for data center deployments with the complex hardware, software, and thermal requirements for 24x7 operation, where there are often multi-stack racks. To clarify this, we recently added a provision to our GeForce-specific EULA to discourage potential misuse of our GeForce and TITAN products in demanding, large-scale enterprise environments."
When El Reg asked Nvidia how long it would take to clear its backlog of orders, a spokesperson told us: "We have nothing further to add." ®