Block blocked: Google to banish cryptominers from Chrome Web Store
9 in 10 plugin submissions broke rules, ads giant groans
Google will throw cryptocurrency-mining extensions out of its Chrome Web Store after finding so many were badly behaved.
From Monday, no more add-ons that churn out fun bucks will be added to the cyber-store's shelves, and by July, those listed in the code bazaar will be removed.
The ads giant allowed plugins onto the browser's software souk if their sole purpose was crafting alt-coins, which are invariably based on blockchain technology, and netizens are made aware of these mining operations.
Now the Mountain View biz is sick of it all: according to Google, "90 per cent of all extensions with mining scripts that developers have attempted to upload to Chrome Web Store have failed to comply with these policies, and have been either rejected or removed from the store."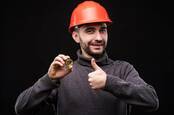 Good news, everyone: Ransomware declining. Bad news: Miscreants are turning to crypto-mining on infected PCs
READ MORE
"Starting today, Chrome Web Store will no longer accept extensions that mine cryptocurrency," said Googler James Wagner, Chrome's extensions platform product manager.
"Existing extensions that mine cryptocurrency will be delisted from the Chrome Web Store in late June. Extensions with blockchain-related purposes other than mining will continue to be permitted in the Web Store."
Cynically minded folks will exhibit no surprise at an online advertising goliath canning crypto-mining, a non-advertising form of online revenue. However, alt-coin-generating scripts are getting a deserved bad rap. They hog CPU performance to pocket pennies, are neutralized by antivirus and ad blockers, and are often injected into webpages by hackers in so-called crypto-jacking attacks.
They are arguably the internet's bête noire of the late 2010s, right behind Facebook. ®