Intel has been accused of discrimination after a former employee says she was severely underpaid based on her race and gender.
Late last month, Cristina Wong filed suit against the chip giant in the Northern California US District Court alleging violations of the Federal Equal Pay Act, California Fair Employment and Housing Act, California Fair Pay Act, and the Unfair Competition Law.
According to Wong's complaint [PDF], Intel deliberately paid the Asian American woman tens of thousands of dollars less than her white and male peers made annually, then fired her when she raised issue.
"[Wong] has been consistently praised by Intel for her work performance, including being awarded the Marketing Excellence Award, the highest honor in marketing at Intel," the complaint reads
"Despite Ms Wong's stellar performance over many years as an Intel employee, Ms Wong was discriminated against because of her sex and/or race and paid significantly less than her male and white peers."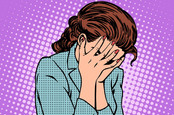 Sacked saleswoman told to pay Intel £45k after losing discrim case
READ MORE
In addition to being recognized for her marketing work (but not paid fairly for it), the suit notes that Wong, who also identifies as lesbian, was held up by Intel as an example of its equal employment practices.
Wong had been an employee at Intel since 2005, when Chipzilla's marketing department hired her right out of college as a customer service analyst. From there, she worked her way through the marketing department to become a field sales engineer for the sales marketing group.
During that time, the suit alleges, Wong was paid significantly less than her peers, despite having similar roles and more experience. The suit alleges Wong's salary was $30,000 less than the next-lowest paid person in her group and $40,000 less than the minimum compensation for her grade level, something she says her boss [named as Chris Hubbard] acknowledged and recommended she take up with Human Resources.
"When Ms Wong asked Mr Hubbard if she was the lowest paid member in her group, he responded that she was at least making more than the intern," the suit alleges.
"Ms Wong did not appreciate her years of experience and educational attainment being compared to a male intern who had no work experience and was in the process of completing his bachelor's degree."
When Wong did bring up the pay disparity in October or last year, she says Intel terminated her in retaliation. Now, she seeks damages for racial and gender discrimination.
Intel did not respond to a request for comment on the case. ®