This article is more than 1 year old
Planning on forking out for the new iPad? Better take darn good care of it
Teardown chaps give Apple's edu-slab 2/10 for repairability
Teardown show-offs iFixit have found few changes with the latest iPad – but it does have a larger battery than the more expensive "Pro" iPad.
The sixth-gen iPad is aimed at the education market and is the first non-Pro model to support the Apple Pencil. This means there's a budget digitiser incorporated in the display.
iFixit found there's an A10 (APL1W24) processor inside, the same chip used in the 2016 iPhone 7. The battery used in the previous generation iPad is also retained, providing 32.9Wh capacity. That's more juice than the 9.7-inch iPad Pro offers.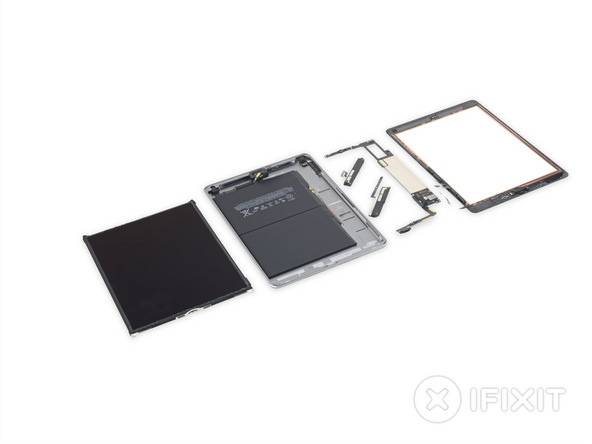 Apple was given a stern telling off for liberal use of glue, which will make repairs difficult. The Lightning port breaks easily, but can't be easily replaced. However, with an air-gapped digitiser, broken glass can be swapped out much more cheaply. With Pro iPads the glass is bonded to the panel, making for a more costly repair bill.
The people at iFixit concluded: "Adding up zero waterproofing + a non-replaceable charging port + zero upgradability + glue throughout = repair nightmare.
"And don't say you can't make a repairable tablet, because others (HP Elite x2 1012 G1) have proven that you can. Apple's 'education' iPad is still a case of won't – not can't – so we graded it accordingly."
Overall, the sixth-gen iPad gets a 2/10 for repairability. There's more disassembly porn here.
If you think it's madness to give kids luxury, easily breakable computers to chuck around in the classroom, wait until you read how difficult they are to manage. ®