Linus Torvalds has pulled the trigger and released version 4.16 of the Linux kernel, thereby killing off his own suggestion this release might need an extra week to mature.
And here's some fair warning: version 4.17 is set to remove support for eight CPU architectures. That would mean Linux will no longer officially work on blackfin, cris, frv, m32r, metag, mn10300, score, nor tile, if developer Arnd Bergmann's changes are accepted. There's no shame in not knowing much about the eight: the reason they're gone from Linux is that kernelistas couldn't find anyone using them to run Linux any more. Drop them a farewell card.
Back to present day: Linux 4.16 has added support for an architecture, namely the Andes NDS32 RISC-like kit used in embedded and consumer devices.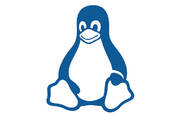 I want life to be boring, says Linus Torvalds as Linux 4.15 debuts
READ MORE
Linux 4.16 continues the effort to deal with the Meltdown and Spectre CPU design messes: it adds protection for s390, Hyper-V, 64-bit Arm CPUs, and further refines fixes for x86s.
Developers will enjoy new drivers that make Linux a better-behaved guest in Oracle's popular VirtualBox desktop hypervisor. Also on matters virtual, changes to KVM mean AMD Secure Encrypted Virtualization should now work under Linux.
There's also a stack of networking improvements, the usual tweaks to file systems, improvements to establish Thunderbolt connections more quickly and support for more hot-swappable GPUs.
As ever, full details and downloads are on offer at kernel.org. ®
Editor's note: This story was updated to clarify the architectures will likely be removed in version 4.17.
Similar topics