This article is more than 1 year old
Furious gunwoman opens fire at YouTube HQ, three people shot
Shooter, enraged by vid biz, kills self as hundreds of staff flee campus
Final update A woman armed with a handgun shot three people at the headquarters of YouTube today, police say. She was later found dead seemingly after turning the gun on herself.
The shooting happened just before 1pm Pacific Time at the video-sharing giant's offices in San Bruno, California, the city's cops confirmed to El Reg.
San Francisco General Hospital treated a 36-year-old man, who is in a critical condition, and two women, aged 32 and 27, who are in serious and fair conditions respectively. All three had been shot.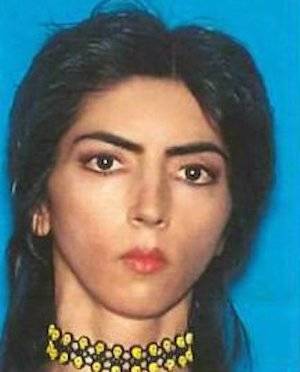 Dead ... Nasim Aghdam
Another woman, suspected to be the shooter, died of self-inflicted gunshot wounds. Identified as 39-year-old Nasim Aghdam, of San Diego, she was, according to her family, "angry" that YouTube had stopped paying her for her online videos and had taken down her material.
"There is no equal growth opportunity on YouTube or any other video sharing site, your channel will grow if they want to," Aghdam wrote on her website. "YouTube filtered my channels to keep them from getting views."
Aghdam's family had reported her missing after she disappeared from southern California, and was found sleeping the night before the attack in her car in Mountain View, not too far from San Bruno. Her father, Ismail, said he warned police she had developed a hatred for YouTube and may target the organization.
It is not yet clear if she knew any of the victims. Officially, police are saying there is so far no evidence of a personal link between the shooter and the wounded.
Chaos in tech land
Immediately after the sound of gunfire echoed around the campus, a few hundred staff fled the site, some with their hands up as the cops arrived. Officers described the scene as chaotic. One witness claimed as many as 20 shots were fired. The website's base, at 901 Cherry Avenue in the small city, was quickly surrounded by cops, with the public told to stay away.
We are responding to an active shooter. Please stay away from Cherry Ave & Bay Hill Drive.

— San Bruno Police (@SanBrunoPolice) April 3, 2018
Police activity at 901 Cherry Ave, please stay out of the area. pic.twitter.com/H6iAj0g7ra

— San Bruno Police (@SanBrunoPolice) April 3, 2018
Some employees barricaded themselves in their offices after someone triggered a fire alarm and reports spread of a shooting on an outside patio during lunch. A number of calls flooded the 911 emergency line.
Active shooter at YouTube HQ. Heard shots and saw people running while at my desk. Now barricaded inside a room with coworkers.

— Vadim Lavrusik (@Lavrusik) April 3, 2018
Active shooter at @YouTube. Becky and I are safe

— Dan Afergan (@danafergan) April 3, 2018
One YouTube manager reported seeing blood on the floor and stairs before being evacuated and ushered to safety by police.
We were sitting in a meeting and then we heard people running because it was rumbling the floor. First thought was earthquake. https://t.co/gmolQmRXm1

— Todd Sherman (@tdd) April 3, 2018
We headed towards the exit and then saw more people and someone said that there was a person with a gun. Shit.

— Todd Sherman (@tdd) April 3, 2018
"We are coordinating with authorities," a spokesperson for YouTube said.
"We advised all other employees in the Bay Area, and people with meetings scheduled, to stay away from the area, and that there is no need to take any action. We have provided employees a helpline."
Meanwhile, Lavrusik, one of the YouTube staff quoted above, had his Twitter account temporarily hijacked by miscreants to tweet out fake news about the shooting, until Twitter staff restored access. ®
Final update
According to San Bruno Police Chief Ed Barberini, officers arrived on the scene at 12.48pm to the sight of scores of techies fleeing the campus. A woman, suspected of being the shooter, appeared to have killed herself on the company's grounds.
Two of the wounded people were found in what was described as "an adjacent business" – this may well be a separate building on the YouTube campus, or the Carl's Jr burger joint next door. One had been shot in the leg, and was initially treated by restaurant staff using a makeshift tourniquet.
One of the other shooting victims was found wounded in front of the main YouTube building. A fourth person hurt their ankle while fleeing the HQ. The whole incident is now under investigation.
Google CEO Sundar Pichai commented: "There are no words to describe the tragedy that occurred today. [YouTube boss] Susan Wojcicki and I are focused on supporting our employees and the YouTube community through this difficult time together. Thank you to the police and first responders for their efforts, and to all for messages of support."
District Attorney George Gascón said in a statement:
A shooting has once again rocked a community, and those with the authority to reduce gun violence in this country have once again offered nothing more than thoughts and prayers. Rightwing lawmakers crow about law and order while bending at the knee for the NRA – the industry flacks for the ultimate threat to public safety. The hypocrisy is lost on no one. This country will continue to suffer from disproportionate levels of gun deaths and mass shootings until the lawmakers who are holding up commonsense gun reform stop talking out of both sides of their mouth and make public safety a priority.
Meanwhile, the president offered his prayers:
Was just briefed on the shooting at YouTube's HQ in San Bruno, California. Our thoughts and prayers are with everybody involved. Thank you to our phenomenal Law Enforcement Officers and First Responders that are currently on the scene.

— Donald J. Trump (@realDonaldTrump) April 3, 2018