This article is more than 1 year old
iOS 11.3 update throws Jamf-managed iStuffs into a loop.. into a loop.. into a loop... into a...
In Cupertino, MDM stands for 'Managed Device Misery'
Mobile device management (MDM) vendor Jamf is warning admins to hold off on installing the iOS 11.3 update on iPhones and iPads until it can fix a bug in its software that was causing devices to become unresponsive.
The developer says that it is working on an update to Jamf Pro 10.3 that will fix a problem caused when the management tool tries to install the latest version of iOS onto Apple devices, but instead ends up crashing them every time the device restarts.
"Devices upgraded to iOS 11.3 are returning a new response that does not match Apple's documented protocol," explains Jamf product manager Michael Devins.
"This response will cause the device to remain in a failed loop, which prevents it from receiving further commands."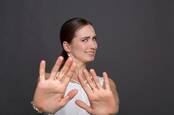 Why a merged Apple OS is one mash-up too far
READ MORE
To remedy the problem, Jamf is working on a "maintenance release" update for Jamf Pro 10.3. The company says that once the update has been released, the disabled iOS devices should be able to be restored and managed without any issue.
In the meantime, however, Devins is recommending that administrators avoid using MDM Software Update to push iOS 11.3 to any of their managed devices.
"This release will be available in the coming days to all on-premises and cloud customers. We will communicate in a future email when you can download the installers on Jamf Nation," Devins writes.
"The cloud upgrade, still scheduled for April 14th, will receive this maintenance release as well."
Playing nice with MDM software is going to become increasingly necessary for Apple users, particularly as the Cupertino giant has been pushing the idea of making Macs function more like iOS devices, including managing systems via MDM tools and policy settings.
The problem is one of a handful to have popped up in the wake of last week's iOS 11.3 release. In particular, Apple fans have been reporting problems with the new battery health features, with some users complaining of shorter battery life after installing the update and issues with pairing iOS devices to their cars via CarPlay. ®