nbn™, the company building and operating Australia's national broadband network (NBN), has announced that CEO Bill Morrow will step down "by year end 2018".
Morrow's canned statement features him saying ""I believe that as the company prepares to confront the new challenges ahead, this is the right time to hand over the reins for the next phase of this incredible project and for me to plan for the next step in my career."
Morrow brought a certain unflappable calm to nbn™. Seldom flustered, at least in public, Morrow oversaw a considerable ramp-up of nbn™'s construction activities, ensured they mostly hit targets and made the organisation appear less chaotic.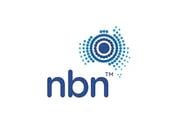 nbn™ scoreboard: our new way to look at Australia's national broadband network
READ MORE
But he also oversaw some messes. Installers of new nbn™ connections were often hurried and/or inattentive to detail, which led to frustration among users. Your correspondent has relatives who spent weeks trying to sort out installations gone wrong, one because the installer simply neglected to explain how to reconnect telephony and another because a retailer and NBN simply could not figure out who was responsible for connecting a single cable in a block of flats' comms cabinet.
Many other users have had similar experiences, complete with tales of technicians just not showing up, nbn™ being unresponsive, and customers left without internet connections for weeks at a time because information doesn't flow well between nbn™ and retailers.
One part of the fix, a new "Network Simulation Labs" introduced in March 2018 and designed to teach installers "how to deploy, activate and maintain the nbn™ access network by simulating the variety of challenges and complexities that arise when rolling it out", seemed like something that should have been introduced far earlier in the build.
Also on Morrow's watch, nbn™ "discovered" that the Optus HFC network was not fit for purpose and had to be replaced with fibre-to-the-kerb. The Telstra HFC network was also found to need remediation before it would be useful.
A more positive legacy of Morrow's time at nbn™ will be the upgradability introduced to the network on his watch. Morrow was stoical about the government's multi-technology-mix policy, defending the speeds it would deliver and arguing forcefully that it the NBN would satisfy users for years to come. But he also nodded to a need for better speeds in future by ensuring that the likes of G.Fast and DOCSIS 3.1 were mentioned as future upgrades. And easy and cheap upgrades at that. He was also in the big chair when nbn™ changed its wholesale pricing structures to make bandwidth more affordable to retailers and therefore reduce network contention. That decision seems to have quickly borne fruit.
Morrow's probably right that the end of 2018 is a good time for him to go. By then nbn™'s peak construction effort will be behind it and the company will (hopefully) be preparing for a different life as a wholesale network operator. That kind of operation will need a different skill set, so a new leader seems appropriate.
nbn™ says it's started a global search for Morrow's successor. ®