Facebook tried to access and match medical data – report
Only for research, promise. Which was when things went-pear shaped before
You'd think recent events might have dulled Facebook's rapacious lust for data. But now comes news, from CNBC, that The Social Network™ tried to acquire access to patients' medical records.
The network's report says Facebook approached "several major U.S. hospitals to share anonymized data about their patients, such as illnesses and prescription info, for a proposed research project."
Facebook apparently planned to use hashing to keep its users' records and hospital data discrete, but intended to match profiles in order to suggest approaches to care.
Health care is mighty expensive to deliver, so data that makes it more effective is welcome. And if a timely intervention can save or prolong a life, that's priceless.
But Facebook has repeatedly blundered when caring for data, with yesterday's admission it allowed years of utterly-foreseeable profile scraping through automated phone number and email address lookups just the latest extraordinary SNAFU. The prospect of medical data in the company's hands is therefore extremely worrying.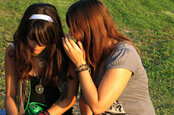 Give up your privacy so Big Data can FIX GOVERNMENT
READ MORE
The idea apparently did not progress past a planning effort for a research project, but of course research was the source of data that made its way to Cambridge Analytica.
The Social Network™ told CNBC "Last month we decided that we should pause these discussions so we can focus on other important work, including doing a better job of protecting people's data and being clearer with them about how that data is used in our products and services."
Which if nothing else saves Mark Zuckerberg from yet another round of saying he's shocked – just shocked! - that Facebook's good intentions have been subverted. ®