This article is more than 1 year old
Terix boss thrown in the cooler for TWO years for peddling pirated Oracle firmware, code patches
Big Red all smiles after black-market support biz bosses jailed
A California bloke who operated an unlicensed Oracle support company has been sentenced to 24 months in prison.
Bernd Appleby, former CEO of Terix, an IT support company, was sent down after pleading guilty to one count of conspiracy to commit wire fraud. He will also serve two years of supervised release.
Appleby's co-defendant, James Olding, was sentenced in January to 12 months after he plead guilty to the same count.
Appleby and Olding were the co-owners of Sunnyvale-based Terix when it was found to have operated as an Oracle and Solaris support shop without purchasing and maintaining a license from Sun/Oracle.
This included downloading patches and firmware updates for Solaris from a customer support site, and then charging companies to install and maintain the patches, costing Oracle millions in lost licensing revenue.
In 2015, a judge ordered Terix [PDF] as a company to pay $57m in damages to Oracle as part of a larger $71m payout Big Red won against a handful of rogue Solaris support companies. Oracle launched a similar legal campaign against Rimini Street, leading to an ugly court battle that eventually netted Oracle another $75m or so.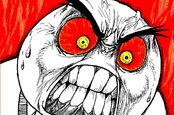 'Extreme, unnecessary, overheated': US judge slams Oracle salvo in HPE Solaris squabble
READ MORE
This week's judgment against Appleby marked the culmination of the criminal phase of that campaign, as Oracle pursued wire fraud charges against the operators of the renegade support houses.
Oracle used the Appleby sentencing as an occasion to issue a warning to other outfits tempted to operate as unlicensed support houses.
"Oracle is pleased that the United States District Court for the Southern District of Ohio accepted the guilty pleas of James Olding and Bernd Appleby, the principals of Terix, for their roles in misappropriating Oracle's intellectual property and sentenced them both to prison for their criminal acts," said Oracle head flack Deborah Hellinger.
"Oracle takes violations of its intellectual property rights very seriously and, as demonstrated by Oracle's lawsuits against Terix, Rimini Street and other IP violators, Oracle will not hesitate to go after those who do so." ®