Samsung Electronics has posted strong earnings guidance for Q1 of FY 2018.
The headline figures were sales of between 59 and 61 trillion Korean Won (US$57-59bn and operating profit around 15 trillion Won (US$14.5bn), a record for the quarter. Those numbers jumped from 50.55 trillion and 9.9 trillion in Q1 2017. Sales were down from Q4 2018's 66 trillion, but operating profit held steady.
Even with all those lovely large numbers coming in, the company's share price fell a point or two on Friday.
Analysts believe that was because of softness in two of Samsung Electronics' key businesses.
One is premium handsets, as the company's Galaxy S9 has been widely assessed as offering only small advances that punters aren't rushing to buy.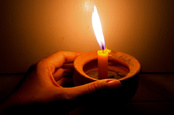 Blackout at Samsung NAND factory destroys chunk of global supply
READ MORE
The other is memory, a field in which Samsung has long been responsible for a big chunk of the world's manufacturing capability. That's mean fat profits. But now rivals like Micron are bringing DRAM to market to target servers, while numerous players have turned their attention to NAND for mobile devices. With smartphone sales recently declining for the first time, Samsung therefore faces the prospect of trouble in two key markets.
There's a tiny ray of sunshine in analyst firm TrendForce reporting this week that Micron's Taiwan DRAM factory experienced equipment failure and won't return to full capacity until mid-April. That glitch will pop DRAM prices for a bit.
But probably not long enough to support Samsung's share price, as that usually reflects investors' assessment of future value.
Samsung's guidance announcements usually precede full results by around three weeks. Once the company reveals more about its activities, so will The Register. ®