Hookup classifieds ad sheet Backpage.com seized in Feds shutdown
Indictments to be unveiled soon, we're told
Updated Before a controversial law bill making websites liable for supporting sex trafficking has even been signed into law by President Trump, US authorities have taken the sort of legal action the pending legislation is intended to enable.
On Friday, the US Department of Justice, the Federal Bureau of Investigation, the Postal Inspection Service, and the Internal Revenue Service, with the assistance of the Joint Regional Intelligence Center, seized control of Backpage's backpage.com, a website with a longstanding reputation for serving a variety of sex-related classified ads, many involving minors.
The shutdown appears to be linked to lengthy indictment involving seven individuals associated with the website. Arizona CBS affiliate KPHO-TV on Friday reported that the FBI had raided the Sedona, Arizona home of website founder Michael Lacey.
The Department of Justice said it would release details about the website seizure by 1800 ET (1500 PT) on Friday, but more than an hour after its self-declared deadline, no further information had been officially released.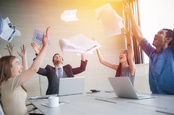 At last, sex trafficking brought to an end with US House vote on new internet law (Yeah, right)
READ MORE
A 2017 Senate subcommittee report observes that Backpage is involved in 73 per cent of all child trafficking reports received by the National Center for Missing and Exploited Children (NCMEC).
Efforts to blame Backpage, its executive and its founders for the sex trafficking on the site have been ongoing for several years.
In 2016, a California state court dismissed felony pimping and conspiracy charges against Backpage CEO Carl Ferrer and the company's founders, Michael Lacey and James Larkin, on based on Communication Decency Act's qualified immunity for service providers.
But money laundering charges against Ferrer have survived legal challenges and continue to work their way through the courts.
Last month, US lawmakers approved a bill combining the Stop Enabling Sex Traffickers Act and the Fight Online Sex Trafficking Act (SESTA/FOSTA), based on arguments that more legal tools were needed to fight illegal sexual exploitation and abuse. The legislation makes it easier to sue those hosting companies content related to sex trafficking.
Two days after SESTA/FOSTA got the necessary votes but without the bill being signed into law, Craigslist decided to shutter its personal ads board, for fear of liability in the absence of a means to affordably to check each and every ad posted to its site for legal compliance.
It was just such a chilling effect on speech that critics of SESTA/FOSTA warned about. Two weeks later, the SESTA/FOSTA bill still has not yet been signed by President Trump. But that does not appear to have deterred authorities from pursuing Backpage.com.
Eric Goldman, a law professor at Santa Clara University School of Law and director of the law school's High Tech Law Institute, via Twitter, questioned the timing of the backpage.com shutdown.
"It's almost as if the government is trying to prove that all the anti-Backpage rhetoric fueling #SESTA & #FOSTA was just political theater," he wrote.
Reached by phone, Goldman said he found it baffling why charges would be filled now when the investigation would have been germane to the debate over SESTA/FOSTA two weeks ago.
From the beginning, he said, those opposed to the legislation pointed out it wasn't needed. ®
Updated to add
Turns out there won't be an announcement as planned, after all. "The court has ruled that the case remains sealed, and we have nothing to report today," a justice department official told us.