Facebook offers to crack open data for eggheads to find out how badly it's screwed democracy
It'll be totally independent, guys, even if it doesn't like the answer
---
Facebook has announced an initiative it says will help academics investigate the effect of social media on society without overstepping the privacy line.
Broadly, the plan is to set up a commission of independent, "respected academic experts" who will develop a research agenda to assess how social media impacts democracy, and then review and sign-off on research proposals from other academics.
Selected proposals will win funding from a pot provided by seven non-profit and private backers including philanthropic group the Omidyar Network, the Charles Koch Foundation and the Alfred P. Sloan Foundation.
Crucially, they will be granted the data they need to answer their questions, which in some cases will be data sets from Facebook.
This is important because there have been calls for better, legitimate access to Facebook data since the biz starting closing off the API taps that famously allowed Cambridge Analytica to slurp up the amount of data it did – and that have been locked down further in the wake of last month's media frenzy.
Another consideration is that it's not always straightforward to gain ethics approval for work using social media data.
Of course, given the climate, Facebook was at pains to emphasise that the academics on the commission will be independent of the biz and that "fundamental to this entire effort is ensuring that people's information is secure and kept private".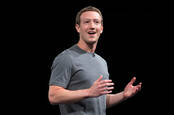 Facebook dynamites its own APIs amid data slurp scandals, wrecks data slurp applications
READ MORE
In a blog post, Facebook's veep of public policy Elliot Schrage and director of research David Ginsberg said that they "recognize the threat presented by the recent misuse of Facebook data, including by an academic associated with Cambridge Analytica".
But they added: "We believe strongly that the public interest is best served when independent researchers have access to information. And we believe that we can achieve this goal while ensuring that privacy is preserved and information kept secure."
However, it's worth noting that the decision isn't an entirely public-minded exercise, as much of the post emphasises that Facebook wants to ask questions that will help it adapt its policies. (Presumably, "we did what academics told us" is a better PR line than "well, you all clicked OK on that pop-up, so...".)
"This initiative will enable Facebook to learn from the advice and analysis of outside experts so we can make better decisions – and faster progress," the blog said.
How open is open?
Michael Veale, an academic at University College London's department of Science, Technology, Engineering and Public Policy, said that, on the face of it, the move was a positive first step.
"If they're pledging independence, and pledging access to data in any way, that's new – so it's promising," he told The Register.
"But what data will academics be allowed to access; and how will [Facebook] manage access, and control use and sharing of personal data?"
The firm could create systems to deal with this – such as granting access under controlled conditions at a physical location with no data taken off site, or consider an informed consent mechanism for the data used.
"Facebook need to ensure that they give researchers access to their system to get informed consent," Veale said – rather than its "current modus operandi" of scraping it and handing it over for research purposes that people aren't aware of.
He also noted that academics might not get access to same rich data set as internal Facebook researchers do, and that some of the more interesting questions might not fall into the election-focused research agenda.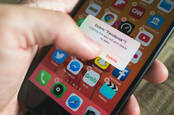 An easy-breezy attitude to sharing personal data is the only thing keeping the app economy alive
READ MORE
Paul Bernal, academic at the University of East Anglia, who said he was "distinctly sceptical", raised a similar point.
"Will researchers be able to do research that could produce results directly critical and detrimental to Facebook?
"Will they, for example, be able to examine whether the best way forward would be to break up Facebook, to ban data-mining and profiling, to force Facebook to open up all its algorithms and so on.
"Any really independent research would be looking at these kinds of things. Will they be on the agenda?"
Although Facebook made much of the fact that it won't have the right to review research findings before they are published, it isn't clear whether it will get to review and approve the agenda or calls for proposals.
The blog post indicates there are already some clear ideas of what will make the list, with the firm stressing that "the focus will be entirely forward looking".
Example topics listed in the post are "misinformation; polarizing content; promoting freedom of expression and association; protecting domestic elections from foreign interference; and civic engagement".
The commission is yet to be chosen, and Facebook didn't give a timeline for the development of the research agenda or when the funding calls would be announced.
However, given that its stated goal is to understand Facebook's impact on upcoming elections in Brazil, India and Mexico, and the US midterms, we can image they will be looking for a quick turnaround. ®