A busy Monday saw Facebook settle one court case, only to have another pop up.
When the social network's attorneys weren't helping their CEO Mark Zuckerberg prepare for a grilling before US Congress this week, the legal eagles struck a settlement in a trade-secret battle involving Open Compute Project blueprints, before dealing with a new class-action complaint.
First, the settlement: a filing on Monday in the US district court of northern California disclosed that Facebook had agreed to settle with the plaintiff, Bladeroom, a UK data centre business. A filing [PDF] by fellow defendant Emerson Electric, which was not a party to the settlement, noted that Facebook had agreed to a confidential deal that would drop it from the case.
In 2015, Facebook, and later Emerson, were sued by Bladeroom, which accused the pair of ripping off its proprietary designs for data center and server farms – and then handing them out freely around the industry as part of the Open Compute Project the social network giant cofounded.
The case was just a few days into its jury trial phase when Judge Edward Davilla ruled on Monday that Emerson would not get a mistrial due to Facebook's deal with Bladeroom. This means Emerson will have to continue on as a defendant versus the Brits.
Facebook earlier tried and failed to get a summary judgment, a move that most likely led to this week's settlement. Neither Facebook nor Bladeroom responded to a request for comment on the matter.
But new action looms
If you are concerned this settlement might mean a few lawyers get to take a break, good news. As Facebook was giving word it had settled its part the Bladeroom case, lawyers for a class of those exposed in the Cambridge Analytica data scandal were readying a brand new sueball to lob at the social network.
A complaint [PDF] filed with the Northern California US District Court seeks to charge Facebook with breach of contract, breach of implied covenent of good faith and fair dealing, violation of California unfair competition law, and unjust enrichment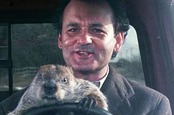 In a sorry state again: Zuckerberg dusts off apology playbook in mea culpa to Congress
READ MORE
The suit alleges Facebook violated all four counts when it allowed developer Aleksandr Kogan to harvest the details of tens of millions of Facebook users to create a dataset that was then sold to a subsidiary of political strategist Cambridge Analytica.
"Facebook has repeatedly failed to uphold its own privacy agreements and policies, and it's brazenly neglected the data security of the billions of those who use its social media service," said Steve Berman, one of the attorneys for the plaintiffs.
"Instead of choosing to be vigilant, making appropriate investments in data security and stopping this massive harvesting of users' information by third parties, Facebook stood by as the private information of millions was funneled into the hands of bad actors."
The suit promises to be the first of many class-action complaints that will dog Facebook in the coming months as it not only faces civil action, but possible fines from the government as well. Mark Zuckerberg is expected to address that and other issues on Wednesday when he appears before the US House Committee on Energy and Commerce. ®
Similar topics