This article is more than 1 year old
Are you SAP-py now?! ERP giant overhauls pricing model following indirect access drama
Audit and sales departments to be split up too
SAP has changed its pricing model following mass confusion among customers and fears of litigation over indirect access.
As part of the overhaul, the German ERP giant today promised users greater transparency – as well as pledging a "clear separation" between licence sales and audit departments – in a bid to convince customers it isn't using audits as a sales tactic.
The new pricing model (PDF), which is available from this month on, differentiates between direct and indirect access – the latter being the subject of great debate after the firm started ramping up litigation against customers.
SAP's rules on indirect access mean that customers could be hit with licensing fees to cover any and all software that connects – even indirectly – to data stored on SAP systems, such as those used for order processing or stock checks. This wasn't such a huge problem until recent years, when the number of other systems accessing SAP systems increased rapidly.
In 2017, SAP started cracking down, lobbing high-profile sueballs at customers, including drinks corp Diageo being ordered to pay $54.5m in additional licence and maintenance fees after introducing two new Salesforce.com systems.
Later that year, SAP sued AB InBev for damages worth more than $600m, based on allegations that employees had used SAP systems and data without appropriate licences. That case was settled out of court on 30 June 2017, but the SEC filing in which this was revealed – published last month (PDF) – offered no detail on the settlement or SAP's stance.
The high-profile and aggressive actions earned SAP a bad rep and – where its enterprise tech vendor peers might have shrugged it off and got on with it – the German outfit instead went on a desperate PR offensive.
This included offers of an anonymous help centre for customers confused about indirect access and a lot of fluffy words about trust. But the "we've changed, honest guv" approach didn't do much to reassure customers who continued to be wary and wanted to see concrete evidence of change.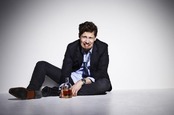 You're SAP-ing my will to live: Licensing debate lumbers on as ERP giant tries to rebuild trust
READ MORE
Today's announcement aims to fill in that gap by giving customers the chance to switch from the traditional pricing model – where they could pay for the SAP ERP application based on the number of users they had – to a new document-based pricing.
The new model differentiates between two forms of access and will operate alongside the existing system of named users and SAP engines, which will still be needed for direct access.
These direct or "human" access situations are defined as being when people log on to use the SAP Digital Core (SAP's ERP business suite S/4HANA, SAP S/4HANA Cloud and the SAP ERP application) through an interface with, or as part of, SAP software.
The second is indirect, or "digital" access, which covers situations that can be licensed "based on transactions/documents processed by the system itself". It includes access via third party, Internet of Things, bots and other automated systems, or humans indirectly using the Digital Core via a non-SAP intermediary software, such as a non-SAP front end, a customer solution or third-party application. (For more detailed examples, see page 5.)
Use of the SAP Digital Core through indirect access will be licensed based on nine document types only, and will only be once per line item per document created. Read, update and delete don't incur additional charges.
Customers can choose whether to remain on the current model or move to the document-based pricing, and SAP said it was offering conversions to help them make that decision.
There has been little progress in providing reassurances to existing long-standing customers on the neutral financial impact of the new licensing model, and to those who have until recently believed they were adequately licensed in relation to existing interfaces with third-party systems.
SAP is also making changes to the way it audits customers to improve relations. This includes organisational and governance changes to separate the licence sales departments from auditing departments; a bid to butter up customers who feel audits are a way of pressuring them into new licences by muddying the water.
"Customers and SAP have sometimes struggled to reconcile older commercial agreements with the requirements and outputs of modern digital activity levels," the company said in a statement.
"Combined with ongoing discussions regarding the procurement of new software, this can sometimes cause frustration."
SAP also plans to bring in self-service features that will allow customers to measure their own usage and licence consumption.
The new model was developed in consultation with SAP's user groups, meaning the biz was able to append a raft of positive comments to its release.
The SAP User Group Executive Network (SUGEN) said it welcomed the efforts to stop audits "being used as a sales negotiation tool", while licensing charter lead Rob van der Marck said he hoped the new model would "deliver greater licensing transparency in the future".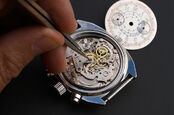 SAP HANA: Concerns remain over tech skills, complexity, licensing – survey
READ MORE
However, the group pressed SAP on the situation for existing customers: "There has been little progress in providing reassurances to existing long-standing customers on the neutral financial impact of the new licensing model, and to those who have until recently believed they were adequately licensed in relation to existing interfaces with third-party systems."
Central to this is that, according to SUGEN, many customers connected SAP to third-party systems "in good faith" based on conversations with SAP staff.
Some even reported having employees help them on projects that involved connecting to third-party systems without flagging up concerns.
Paul Cooper, chairman of the UK user group, told The Reg last year that such discussions were complicated by high staff turnover. "It's difficult to maintain a relationship in SAP with an account manager because there's quite a bit of churn," he said at the time.
In light of this – and SAP's own admissions it had lost customer trust – SUGEN chairman Gianmaria Perancin said it was "asking a lot" to expect customers to be open with SAP account managers.
"Customers need reassurance that if they believed they were correctly licensed, due to factors such as discussions or communication with SAP or ambiguous contract clauses, they will not face new license costs," he said.
He added that, since the promised self-management tools would be rolled out over 2018, it would be Q1 2019 before customers will be able to assess the potential cost impacts.
"With this in mind, we urge SAP to publicly reiterate the promise... [that customers will] be able to adopt the new model without incurring further costs if the business value/scope of their usage of SAP stays the same," he said. "This would go a long way to reassuring customers and rebuilding trust." ®