Angry Australians, in the .au registry, with the vote of no confidence: CEO, execs face ousting
We pull the covers off latest problems within Oz 'net body
---
Australia's .au internet registry members have called for the scalps of its CEO and three Board members as part of an ongoing dispute over how the organization is being run.
The call comes as the Australian government continues an investigation into the governance structure of auDA following a series of controversial decisions. The review was supposed to have been finalized in "early 2018" but little has been heard since interviews were conducted late last year.
There is reason to believe the member revolt may prove successful: last year, a different group forced auDA's chairman to resign by using a little-known aspect of Australian corporate law to force the organization to hold a special meeting.
Back then auDA's board refused to accept three of the four motions the group put forward for that meeting but was unable to prevent a vote of no confidence in the chair since he was the members' representative. The chair, Stuart Benjamin, resigned just ahead of the vote after he said he had "reached the view that there is no possible positive outcome for the organization from the vote."
Since that ousting, auDA has continued to make decisions that have riled members, including the award of the .au registry contract to a different company and a decision to scrap its third-level domain policy (e.g. .com.au) so .au domains can be sold directly.
Members complain that these critical decisions have been made with little or no discussion, and limited explanation or analysis: an approach that led to the initial revolt back in July.
Redux
The new group of members intend to use the exact same method as last time – using the support of 5 per cent of members to force a special meeting – to force the issue and have again put forward resolutions that they wish to vote on.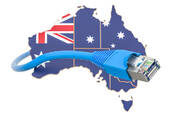 Australian government launches review of .au domain
READ MORE
They have even set up a campaign website that walks through their concerns before proposing four simple resolutions: a vote of no confidence in auDA CEO Cameron Boardman and the removal of three directors, Chris Leptos, Sandra Hook and Suzanne Ewart, who they say have failed to act in members' interests.
Referencing last year's revolt, the protester's website complains that "auDA's board and CEO promised to improve, but things have only got worse in the opinion of many" and notes that "since the last SGM [special general meeting], direct correspondence, blogs and forums have been full of complaints directed towards auDA, however members have been (and continue to be) ignored."
AuDA has no option but to approve the meeting if sufficient members call for it, but it has yet to name a date, take a position on the proposed resolutions, or respond directly to the claims leveled against it.
It has however warned the three members driving the process - Josh Rowe, Paul Szyndler and Jim Stewart - that it is prepared to sue them personally if they make any "false, misleading, defamatory or otherwise unlawful statement" and has also threatened to take similar action if they disclose any confidential information they may have (one of the members is a former auDA executive.)
The relationship between members and auDA management has been in turmoil for more than two years following the unexpected firing of its then CEO by the Board.
Then came a series of decisions that members felt had not been sufficiently considered, including a process to put the contract for running .au domains out for retender.
Exodus
For many, however, it was the exodus of auDA staff that served as a sign that things were not right: 12 of the 14 staff that had served under the previous CEO left within a year of the new management arriving.
That exodus coincided with the sudden removal of all board minutes and briefing papers – past and present – from auDA's website. There have also been a number of resignations at both the director level and on auDA policy panels that have raised concerns.
AuDA for its part has acknowledged the call for a special meeting but has argued that everyone should wait until the Australian government's governance review had ended before taking any action.
"We are committed to treading extremely carefully with any potential reforms," said an auDA spokesman, "and that is why an independent panel has been consulting with stakeholders representing a full spectrum of views… This independent and open process should run its course. Under no circumstances should it be derailed by a group of advocates pushing only one side of the issue." ®
Similar topics
Broader topics