Total WIPOut: IT chief finds his own job advertised
Talked to UN investigators, boss given unredacted report
---
UN patent body WIPO is advertising for a new IT chief in a move widely seen as a reprisal against the current man in the job who blew the whistle on the dodgy behaviour of his boss.
The World Intellectual Property Organisation's chief information officer Wei Lei complained to the chief ethics officer when director general Francis Gurry overruled the evaluation team considering tenders for an IT contract.
Wei later gave evidence to investigators from the Office of Internal Oversight Services (OIOS) when they began probing the corruption allegations.
OIOS investigators found that Gurry broke the organisation's rules by overruling normal procurement procedures in order to hand a contract to one of his friends.
The investigators' report stated: "The conduct of Mr Francis Gurry may be inconsistent with the standards expected of a staff member of the World Intellectual Property Organization."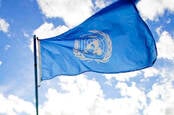 Secret UN report finds WIPO chief 'broke procurement rules'
READ MORE
They further suggested that member states, which are meant to oversee WIPO, "consider taking appropriate action against him". No action was taken and Gurry was handed an unredacted copy of the report, which included witness names and statements.
Wei has worked for WIPO for eight years and was in line for a permanent contract. Instead his job has been advertised and his contract is due to expire next month.
He has filed a formal report of misconduct, seen by The Reg, which names – alongside Gurry – assistant director general for administration and management Ambi Sundaram and director of human resources management Cornelia Moussa.
The complaint, which was sent to ambassadors tasked with overseeing the UN body, includes seven main allegations.
The first is that Gurry and Sundaram requested monthly reports on the computer use of certain WIPO staff. WIPO rules state that staff have to be informed of any such monitoring.
When Wei suspected that this snooping software was being used to secretly spy on the Internal Oversight Division's investigations, he requested clarification as to how the reports were being used.
He was then told: "Mr Gurry and Mr Sundaram had decided that the reports produced by my staff should be submitted without going through me."
All WIPO staff are meant to be protected against retaliation for cooperating with investigations and for reporting misconduct.
The misconduct report also accused Sundaram of failing to uphold the integrity of procurement procedures at WIPO.
The UN Security Council's Panel of Experts recently criticised WIPO for failing to inform the council's Sanctions Committee about an application from North Korea regarding production of sodium cyanide. Sodium cyanide has several industrial users but is also a precursor for nerve agents.
The panel said: "WIPO should have contacted the Committee to ensure that processing a patent application by the Democratic People's Republic of Korea relating to the production of a substance banned by the Council was consistent with the provisions of the resolutions. The Panel recommended that WIPO inform the Committee of future patent applications by the Democratic People's Republic of Korea relating to any items, substances or technologies prohibited under the resolutions."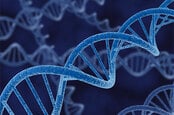 Revealed: SECRET DNA TEST SCANDAL at UN IP agency
READ MORE
Also named in the complaint are Rajesh Singh, director of Internal Oversight Division (IOD), and Chitra Radhakishun, chief ethics officer.
Ex-WIPO staffers Miranda Brown and James Pooley, former deputy director of technology, gave evidence to the US House Foreign Affairs Committee in 2016. They said that sending a disk array and firewall to North Korea was in breach of UN sanctions, but were overruled by Gurry, who insisted WIPO was not covered by UN or US sanctions. The committee described Gurry's organisation as "the FIFA of the UN".
Both Brown and Pooley suffered retaliation as a result of their complaints.
The US government has withheld funding from WIPO because of its failure to protect whistleblowers.
This is just the latest chapter for Gurry whose tenure at WIPO has seen secret DNA tests on senior staff, dodgy procurement deals, the sacking of the head of the staff council, and criticism from US Congress.
We've contacted the Foreign and Commonwealth Office and WIPO but have yet to receive any comment. ®