Some of us love watching Formula One for the prangs and crashes – but we don't really expect them to happen before the race even begins.
Yet, that's the only way to describe a live TV interview at the Chinese Formula One Grand Prix on Sunday, which went embarrassingly wrong.
Former Formula One driver and Sky Sports telly presenter Martin Brundle was doing his usual walk down the starting grid before the race, interviewing drivers and teams along the way live in front of a camera crew. After running short of someone to chat to, he spotted someone who looked interesting.
"Excuse me ma'am, do you speak English?" Brundle asked. However, he was unwittingly talking to Lisa Su, president and CEO of AMD, who speaks excellent English, thanks in part to gaining a masters and doctorate degrees in electrical engineering from MIT and 46 years living in the US.
You know, AMD. One of the sport's top sponsors.
"Yes, I do. I'm with AMD so we're sponsoring the Ferrari car," she responded. "Er, OK, yes," Brundle stuttered, before cutting back to the studio.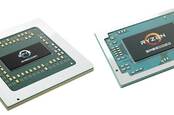 A bit of intel on AMD's embedded Epyc and Ryzen processors
READ MORE
To be fair to Brundle, Su is probably recognizable only in the tech world, but as a massive backer of the sport it may have been prudent to check with someone who she was first. Su didn't seem too put out by it, and Brundle finished his grid walk without any other cockups.
AMD is plowing tons of sponsorship money into the Formula One at the moment, and – although it's very early days in the season – Ferrari appear to have put it to good work, winning two out of the first three races.
The modern F1 car is basically a wheeled computer, with drivers changing engine modes and brake settings multiple times during a race or even a lap via the steering wheel. This is backed up by mini-data centers back in the pits analyzing every move – sometimes with disastrous results. ®