Australian Feds cuff woman who used BTC to buy drugs on dark web
'We can see you everywhere and so can our friends in the UK', says Border Force
Australia's Border Force (ABF) has warned that "people shouldn't assume the dark web is invisible to Australian agencies" after cuffing a woman who bought illicit drugs using Bitcoin and had them shipped from the UK to Australia.
The ABF chose Friday the 13th of April to announce that a woman had run out of luck after she "used a dark web portal and crypto-currency Bitcoin to order, pay and organise multiple shipments of illicit drugs from United Kingdom."
"Through close collaboration with our law enforcement partners we are able to detect imports purchased through these sites," said ABF regional commander for Queensland Terry Price.
The accused allegedly imported MDMA (aka Ecstacy), plus the opioids Oxycodone and Fentanyl. The latter is between 50 and 100 times more concentrated than Morphine, making it extremely difficult for recreational users to assess safe doses.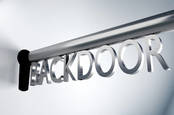 UK spookhaus GCHQ can crack end-to-end encryption, claims Australian A-G
READ MORE
After detecting transactions, the ABF involved Australia's Federal Police (AFP) which investigated and later executed search warrants.
The AFP has previously warned that it can detect criminal activity on the dark web, boasting in 2017 that arrests followed an online investigation. The ABF did likewise in September 2016.
Detecting the use of cryptocurrency suggests the two agencies' capabilities have evolved further.
It is unclear if the collaboration Price referred to crossed national borders, but as Australia's law enforcement and intelligence communities maintain ties with sibling agencies, it seems likely that UK authorities played some role in this incident. ®