Google has inadvertently revealed a new way to use Android phones, to be revealed in its forthcoming Android P update. The new UI option makes a phone more "swipeable", lessening the reliance on navigation bar buttons.
The UI was leaked by Google itself in a screenshot previewing Android P. After the 9 to 5 Google blog noticed this, Google withdrew the photo and replaced it with a modified version, with the new navigation feature cropped out.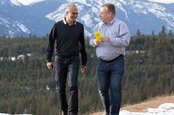 Stephen Elop and the fall of Nokia revisited
READ MORE
The argument for "full-gesture" user interfaces is that these are easier to manipulate, as they do not require the phone user to line up taps with precise points on the display. Between 2009 and 2012, Palm (with WebOS), Nokia (with Meego) and BlackBerry (with BB10) introduced new platforms with full gesture user interfaces, obviating the need for dedicated buttons. All platforms failed as the Android juggernaut rolled on.
Of the phones available today, only the Apple's iPhone X truly follows the "full gesture" philosophy. Various OEMs including Huawei, Motorola and OnePlus have attempted to lessen the user's reliance on navigation bar buttons – but a platform approach would standardise things.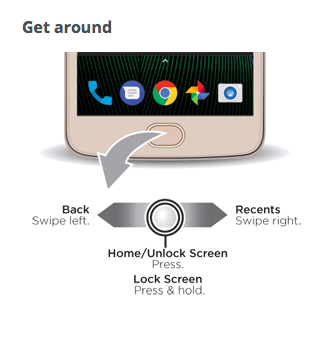 Some phone makers have tried to add navigation gestures
to the fingerprint sensor, namely Huawei and Motorola (pictured).
Don't expect the world to get swipe-happy in a hurry, though. While Apple can move much of its installed base to a major new platform update within days of its release, this isn't a feature of the Android world.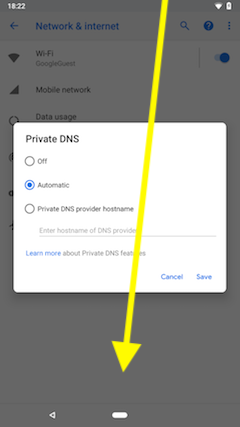 According to Google's most recent Android statistics (dated February), just 1.1 per cent of the installed base use the latest 2017 version of Android, Android 8.0 Oreo, and 28.5 per cent use Android 7.0 and 7.1 Nougat, released in 2016. A similar percentage of the market (28.1 per cent) is on 6.0 (Marshmallow), released to developers three years ago. And amazingly, one-quarter of the Android market (24.6 per cent) continues to run a version of Android Lollipop, released in 2014. Most people only upgrade to a newer version of Android when they get a new phone, and the upgrade cycle is slowing.
Google's Project Treble is an attempt to make it easier for phone makers to deliver OTA (over-the-air) platform updates, reduce fragmentation, and move the installed base up to more modern software. But that's only part of the problem, as mobile analyst Richard Windsor has pointed out. Few penny-pinching OEMs devote much effort to maintenance after a phone has left the factory, and at the low, low end, the hardware may lack the resources to run the latest whizziest software. ®