This article is more than 1 year old
Google to add extra Gmail security … by building a walled garden
Wants to make money and ignore end-to-end encryption
Comment Google is planning to add several new security features to its ubiquitous email service, Gmail, but they will come with a cost – literally and figuratively.
Among the new features reportedly under consideration are self-deleting emails and a new "confidentiality mode" that would prevent emails from being printed or forwarded.
While those would seem to be useful features, the question of course is: how would it actually work? And the answer of course is: by pulling Gmail into a walled garden, away from open email protocols and into a special Google system where the Chocolate Factory controls everything.
If you receive an email from someone using a Gmail address and also use Gmail to receive and send email, then the system will appear pretty seamless. It will simply vanish and/or not allow you to forward or print.
But if you pull email into a different email program, you will instead be presented with a link to the Gmail message. That link allows Google to control what happens to that email (which, of course, the user will decide) but it comes at a cost: open standards and email.
It also not clear whether this feature will be rolled out to users of the free Gmail service or will be something only made available to users of Google's corporate, paid-for G Suite.
Currently, there are two corporate options: $10 per user per month for unlimited storage, and $25 per user per month for Gmail with additional bells and whistles such as additional security and auditing functions.
Value chain
Google has been pushing its paid-for email for some time and last year boasted three million paid users. The additional security from self-deleting emails and the ability to prevent email forward or printing will have value for corporate clients; less so for consumers.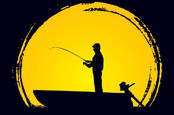 Gmail is secure. Netflix is secure. Together they're a phishing threat
READ MORE
So Google looks to be pushing people toward its paid-for email model while at the same time locking them into its eco-system. Something that would appear to go against the company's long-held open internet ethos.
No doubt Google will argue that if such services were possible through existing email standards, it would adopt them rather than develop a walled garden. But the increasing commercial push is also exemplified by an effort to add another its crossing-the-line products – AMP – into Gmail.
AMP is Google's pseudo-open way of speeding up the mobile web by getting publishers to provide their content in a Google-friendly way using its own special HTML tags and stripping out extraneous code (like mountains of JavaScript).
Google says this is an "open framework built entirely out of existing web technologies," but really it provides it with a version of your content that most suits it and which it can then build its systems around to look and work better. And, of course, publishers use AMP because Google makes sure that AMP versions appear higher up in its search service.
Google blogged that it was "Bringing the power of AMP to Gmail" by using its special HTML tags to do more with emails. "With AMP for Email, you'll be able to quickly take actions like submit an RSVP to an event, schedule an appointment, or fill out a questionnaire right from the email message," the web giant excitedly promised in February, while promoting another potentially useful feature: "AMP for Email will also make it possible for information to easily kept up-to-date, so emails never get stale and the content is accurate when a user looks at it."
Gardening
Except of course, with its security add-ons, now companies will be producing Google-specific versions of information to be used within a Google walled garden. Which is great news for Google and anyone that wants to use only its products. Less so for everyone else and fans of open internet standards.
Perhaps this was inevitable: once Google had managed to grab a big slice of the email market, it is only logical that the money-making folk start looking at ways to pull in additional revenue.
Let's not forget that Gmail was revolutionary: it overthrew the paid-email market when it simply discarded the pressure point that every other company was using: storage. Once you had a certain number of emails in your inbox, you either had to delete them or pay for a premium product.
Since no one could be bothered to go through thousands of emails, people just paid. But Google exploded that storage requirement, effectively making email free again. Now, we are heading back to a paid-for market.
Except this time Google has built so many additional services on top of it – many thanks to people willingly doing Google's bidding with its own standards – that it has a stranglehold on the market.
Strangely though, there is one thing that the company continues to not offer, even though many of its users have made it plain they want it and would even pay for it: end-to-end encryption.
That would be a real boon to people concerned about their security. But of course, the US government would be less happy as it would prevent law enforcement and security services from being able to access Gmail content with a warrant. ®