Gang way! Compsci geeks coming through! AI engine can finger fakes on social networks
Take note Twitter, Facebook et al, it's really not that hard to weed out bots
A group of computer scientists have developed a machine-learning algorithm that can sniff out fake profiles lurking on social networks.
It's likely that you and your Facebook friends have the same mutual friends. And on Twitter, it's also probable that your followers also follow the same people you do too due to common interests.
These associations in social networks can be modeled on a graph as edges, where users are the vertices or nodes. The researchers from the Ben-Gurion University of the Negev, Israel, and the University of Washington, United States, hunted for fake social media accounts by developing an unsupervised learning algorithm that measures the probability of an edge existing between vertices.
A vertex – or account – with lots of edges with low probabilities is a sign that it was probably fake, they explained in a paper published in the journal Social Network Analysis and Mining this month.
Bogus profiles are usually run by bots that automatically spam out links to dodgy websites, spread misinformation, bump up the number of followers someone has, or hurl abuse around.
"With recent disturbing news about failures to safeguard user privacy, and targeted use of social media by Russia to influence elections, rooting out fake users has never been of greater importance," said Dima Kagan, lead author of the study and a researcher at the Department of Software and Information Systems Engineering at BGU University.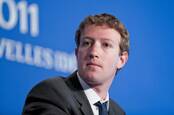 Boffins find new ways to slurp private info from Facebook addicts using precision-targeted ads
READ MORE
After analyzing the graph's structure for weak links between vertices, the classifier runs through the graph a second time to highlight those that have a high likelihood of being anomalous. It looks for features such as the number of edges in a graph and the number of edges that have a low-probability of existing.
"We used the described features to rank all of the vertices by the different features and manually examined the top and bottom vertices, which had the highest and lowest likelihood of being anomalous," according to the paper.
The researchers tested their algorithm on 10 different networks. Some are fully simulated, others are real world networks like Yelp and ArXiv, but with added simulated anomalous vertices, and some are real world networks with labeled anomalous vertices like Twitter.
Results show that the algorithm performed well with high true positive rates and low false positive rates.
"Overall, the results demonstrated that in a real-life friendship scenario we can detect people who have the strongest friendship ties as well as malicious users, even on Twitter," the researchers said.
"Our method outperforms other anomaly detection methods and we believe that it has considerable potential for a wide range of applications particularly in the cyber-security arena." ®