SAP has revealed its attitude to Oracle's decision to let go of Java EE and have it tended by the Eclipse Foundation.
SAP's position is simple: it's cool with it.
"The announcement of Oracle to handover stewardship of Java EE to the Eclipse foundation is a forward-looking process targeting future releases of the technology stack," says the company's ""stance" on the matter.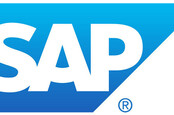 SAP Anywhere is gonna be absolutely nowhere: We're 'sunsetting' this service, biz tells punters
READ MORE
SAP customers will be pleased to know that Oracle's decision "does not affect existing licensees and customers who have adopted Java EE. SAP in particular is such a licensee and SAP customers running existing solutions are also unaffected by this change." Users can expect no name changes "or any other changes for existing products and solutions in this context." But if the context changes? SAP's reserved its right to do anything should the need arise, with the following sentence:
"Future products and solutions of SAP may need to adopt the most relevant technological standards which provide most flexibility and value for customers.
Such standards may come from established software vendors or can be a community driven effort with SAP being active participant influencing the agenda towards true enterprise readiness."
Which sounds a bit like the kind of realism you'd expect from a vendor and perhaps also a sign that SAP's not wedded to Java forever.
That nuance might explain the delay in the "stance" appearing, as Oracle's on Java EE decision was revealed in September 2017. SAP's thinking was published on Monday, April 16th, six months later. ®
Similar topics