This article is more than 1 year old
Windows 10 Spring Creators Update team explains the hold-up: You little BSOD!
Microsoft Windows Insider chief 'fesses up to potential blue-screen inducing glitch
Windows 10 Springwatch – as it shall henceforth be known – has entered its second week and Microsoft has dropped the first clue as to what caused the delay: bugs.
Though Microsoft has never actually confirmed a release date or name for the elusive Windows 10 Spring Creators Update (aka version 1803), many expected it to arrive on April 10's Patch Tuesday, with build 17133 hitting the Release Preview ring of the Windows Insider programme.
But nothing happened, until now.
Supremo of the Windows Insider programme, Dona Sarkar, dropped a hint last night as to what might have occurred with the release of build 17134 to the brave soldiers on the Fast ring.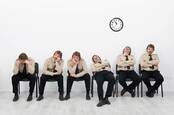 It's April 2018, and we've had to sit on this Windows 10 Spring Creators Update headline for days
READ MORE
"As Build 17133 progressed through the rings, we discovered some reliability issues we wanted to fix. In certain cases, these reliability issues could have led to a higher percentage of (BSOD) on PCs for example," said Sarkar in the post.
The team at Microsoft has elected to add the fixes in KB4100375 to build 17134. This includes a patch for PDF security in Edge and the inevitable raft of miscellaneous security updates for the rest of the OS (including more tweaks for Internet Explorer, the browser that will not die.)
KB4100375 had been included in the last update for build 17133, indicating that whatever was the cause of the problem lay elsewhere.
Microsoft has come to rely on Windows Insiders to act as canaries for the operating system. With reliability issues too severe to be fixed in an update, it may be that too much quality control work has been offloaded onto these helpful enthusiasts. ®