Now IBM turns redundo gun on its Digital Business Group
Staff refused stat minimum terms to exit voluntarily, you can guess what happened next
IBM is preparing a redundancy chute for the good folk working in its Digital Business Group (DBG), The Register can reveal.
Employees in the unit received an email from company execs early last month seeking volunteers to leave the business with "an ex-gratia payment equivalent to statutory minimum redundancy terms".
Despite the financial carrot being dangled in front of the workers, IBM didn't convince anyone to jump and is now forcing them out instead. In a further memo sent mid-March, it revealed:
No expressions of Interest (EOI) submissions have been received and I can confirm to you… that we have not been able to meet our business objectives through the voluntary separation programme. As a result, it is now necessary to enact individual redundancies.
Those impacted include "employees in Indirect (non-sales employees including those working in European, World Wide and UK and Ireland market roles) who are UK employees".
Managers in DBG arranged one-to-one meetings with the grunts at the end of last month to advise whether they were at risk of losing their livelihood and discuss options including "deployment opportunities into suitable alternative roles".
Now some of those deemed at risk have received a memo confirming they are indeed on a shortlist and could be out of IBM by 20 June:
We are accelerating shifts within our skills and operational expense base to continue to drive productivity and efficiency gains. We are increasing our investment in support of our strategic imperatives and managing expense in all aspects of the business.
The strategic imperatives include cloud, analytics and Watson.
"We are shifting resources to grow share in our target markets and to achieve revenue, expense and profit goals," it added. "Meeting our cost targets is very much dependent on achieving an affordable headcount, and during further reviews it has become clear that in order to address our continuing business challenges, we must take further action to reduce our IBM regular headcount levels within the DBG business."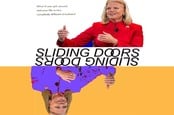 Missed opportunity bingo: IBM's wasted years and the $92bn cash splurge
READ MORE
DBG supports IBM's business brands in multiple areas including banking, aerospace and defence, government, healthcare, etc. The unit used to be branded Inside Sales.
One company insider told The Reg that IBMers in DBG outside of sales are directly in the firing line during this round of cuts, including those in operations, learning and application development.
An additional three "separations" are being lined up for DBG so staff are braced for further disruption in 2018.
IBM has already swung the axe on its Global Services division with people in Technical Support Services and IS Delivery affected. Big Blue's plan is to employ 20 per cent of staff in the West on-shore, 20 per cent in near shore locations and 60 per cent offshore. In fact it sought the advice of Bain this year to help it get the services biz into shape.
It has been an arduous period in the life of IBM: sales shrank for 22 consecutive quarters until the firm's calendar Q4 in 2017 when it managed to report top-line growth of less than 1 per cent.
The business last night posted numbers for Q1 2018 and sales grew 5 per cent in constant currency, but were flat when those worldwide sales were converted back into US dollars.
CEO Ginni Rometty today wrote to the troops to talk up the recent financial results, describing them as a "good start to the year". For some reason, her missive – seen by us – fell flat with people that are on the redundancy conveyor belt.
"In January, we talked about accelerating our efforts, building on our strong finish to 2017. We accomplished this in the first quarter with revenue growth and an improving gross margin trajectory. Thanks to the hard work of IBMers around the world, we delivered growth in the majority of our markets."
The big boss then sounded a note of caution to some in the workforce.
"Looking forward, it is important that other key markets and segments, such as GBS [Global Business Services] and the US, also accelerate and contribute to IBM's growth," Rometty added.
IBM sent us a statement:
"We have reinvented our workforce and skills base during the last five years to lead in the emerging, high-value segments of the IT industry. We continue to hire aggressively, with more than 25,000 positions open worldwide in growth areas such as cloud, analytics, security and social and mobile technologies." ®