RSA 2018 Former members of an Israeli intelligence unit say their operation could serve as a model for the tech companies looking to bring more women into their ranks.
Unit 8200 serves as the nation's signal intelligence unit and is credited with training a number of experts who go on to careers in cybersecurity. It also boasts a large female workforce – roughly 55 per cent of the unit is comprised of women, compared to just 11 per cent of the infosec industry as a whole.
Three former members of the unit, Shira Shamban, a data analysis program lead with Dome9, Maya Pizov, VP of business development at enSilo, and Lital Asher-Dotan, senior director of research and content with Cyberreason, told attendees at the 2018 RSA Conference in San Francisco that companies could learn a lot from the diverse unit.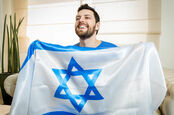 Israeli cybersecurity boom 'sustainable', argues industry's father
READ MORE
On Tuesday, the panel observed that the structure of a military unit, with its emphasis on a rank and specialization, helped overcome not just gender bias, but also notions about age and experience.
"If you are a subject-matter expert – in whatever area – you will go and talk in the boardroom, you will be presented and tell your opinion no matter how junior you are," noted Asher-Dotan.
The camaraderie of military service from a young age also helped the men connect with their female peers, noted Pizov. She explained how, even after leaving, she was able to network with her male Unit 8200 comrades and, in many cases, develop strong connections even when she was the only woman in the room.
"When you're 18 or 19 you don't develop this prejudice," she observed, "You are all starting at same level."
Life outside the forces isn't so even-handed
After they left the unit and ventured into industry, however, all three said they were served with a rude awakening.
"It seemed so natural to speak up if you have something to say," said Shamban.
"Only after I left the military and saw the real world did I start understanding what the problem was. The way people at work communicate, the jokes they make around the table make women feel uncomfortable, a guy can make a remark that can make you feel so small and you don't want to talk in that meeting."
In addition to the familiar recommendation of changing workplace culture, the Unit 8200 alums also noted that companies could benefit from studying how their former unit found them in the first place.
The three panelists noted that, when recruited by the unit as teenagers, they were not necessarily brought on for their tech-savvy skills, but rather for having analytical skills vital to infosec work that are far harder to teach and develop than basic coding knowledge. Programming can be learned. Critical thinking is another matter.
"You don't have to be a good coder," Asher-Dotan explained. "Maybe you are good at reading and finding what is in the text, they see that you are curious and not afraid to learn."
Asher-Dotan notes that, with the security skills crisis, many women are likely far more qualified to land a position than they realize.
"The women that aren't gamers, aren't coders, they don't even know about cybersecurity, women don't know they can do it," she said.
"If we could find a way to get more females to start early on and get into this career, and if we take them seriously, that is something that will create a huge movement in any organization." ®