This article is more than 1 year old
Cambridge Analytica's ex-CEO decides not to front UK Parliamentary Committee again
Members are not amused, ponder summons and debunk legal arguments
The recently-sidelined former CEO of Cambridge Analytica has declined the opportunity to make a second appearance in front of the UK Parliament's Digital, Culture, Media and Sport Committee.
Alexander Nix was due for a second grilling on Wednesday, April 18, but the committee's chairman Damian Collins, issued a statement saying he has refused the committee's invitation.
"He cites the Information Commissioner's Office's ongoing investigation as a reason not to appear", the statement says.
Chair Damian Collins isn't pleased, and said the committee would consider whether to issue a summons.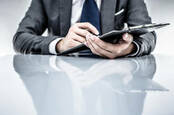 Facebook scandal: EU politicians should aim for straight answers, not star witnesses
READ MORE
His statement explained that there are no active legal proceedings against Nix, and he hasn't been charged with any criminal offence.
"There is therefore no legal reason why Mr Nix cannot appear. The Committee is minded to issue a formal summons for him to appear on a named day in the very near future. We'll make a further statement about this next week", Collins continued.
At his previous appearance before the "committee of Fun", Nix denied any links between Cambridge Analytica and the "Leave" campaign that advocated for the UK to leave the European Union.
Nigel Oakes, founder of Cambridge Analytica's parent company SCL Group, said there was "no contract and no money", but in a separate statement, Collins said it was "clear that Leave.EU benefited from their work with Cambridge Analytica" – work conducted as a kind of proof-of-concept before a contract was issued.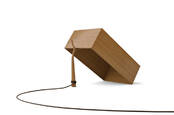 C'mon, Zuck... don't make us feel second class. Come talk to us in Europe – EU politicos
READ MORE
That statement accompanied work conducted by University of Essex lecturer Dr Emma Briant, along with interview excerpt transcripts with Leave.eu's Andy Wigmore, Oakes, former Cambridge Analytica employee Sam Patten and Goddard Gunster CEO Gerry Gunster.
The Monday missive gave one reason why the committee wants Nix back: "There are also more questions for Alexander Nix about the closeness of his relationship with Julian Assange, given Nigel Oakes's assertion that Mr Nix called up Mr Assange and asked if Cambridge Analytica could help WikiLeaks to disseminate Hillary Clinton's emails, during the US Presidential campaign." ®