The "what will Dell do to/with/for/about VMware" rumour mill has started spinning again.
The force giving the mill the biggest push is a hint that activist investor Carl Icahn has acquired a chunk of VMware. Icahn's shares are said to be enough to give him influence, but have not triggered thresholds requiring regulatory filings to identify him as a shareholder.
If the rumours of Icahn's involvement are correct, it could signal a rematch of the stoush he fought with Michael Dell in 2013. That was the year Dell the company went private. Icahn tried to stop that deal on grounds that it was not the best outcome for Dell shareholders.
Raymond James, a financial services firm, is said to have told its customers that Icahn's interest is not entirely a bad thing as VMware is worth more as a standalone company than as part of Dell.
That opinion may be moot as Bloomberg reports that Dell is "leaning against" a reverse merger.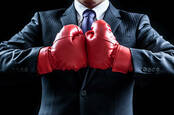 Xerox CEO accused of seeking Fujifilm tie-up against board's instructions
READ MORE
The result of all that excitement was a share price pop for VMware, from US$121.72 at the end of last week to $137.99 on Wednesday. But the price has since come off to about $135.50 on news that Uber wants VMware CFO Zane Rowe to join it in the same role.
VMware has renewed its c-suite before without hassles, so losing Rowe would not be a severe blow. Why he'd want to go from a stable, ethically-led company to the controversial world of Uber is anyone's guess.
Oh and let's not forget that VMware introduced a new version of vSphere this week. We've dug around the release notes for vSphere 6.7 and found a couple of interesting things. One is that it doesn't support Intel and AMD processors released before 2011. The other is that it has the same November 2023 end of support date as vSphere 6.5. ®