LESTER gets ready to trundle: The Register's beer-bot has a name
And garners industry attention
---
Buoyed by the usual high quality feedback from readers, the office automated beer delivery service has taken a step towards reality with a suitable moniker.
Reader lglethal suggested Beverage Utility Tasked with Liquoring up El Registerians, while ArrZarr proposed Ballistic Imbibement Trajectory Towards El Reg, which so nearly won the day had it not been for I ain't Spartacus producing the splendidly tortured backronym Life Enhancing Sustenance Transportation Embracing Robotics.
So LESTER it is.
Eyes on the prize
The robot-building team has broken the work into, er, pint-sized chunks with the first task being to build a prototype able to follow a PFY around.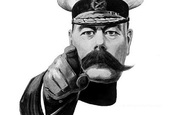 El Reg needs you – to help build an automated beer-transporting robot
READ MORE
OpenCV running on a Raspberry Pi has been suggested as something that would allow optical tracking of a symbol attached to the PFY for LESTER to follow for a first version before moving on to more complicated tracking tags.
Another option is to simply grab a frame of video from the Pi's camera and look for a specific colour, which would undoubtedly be simpler but also subject to a higher risk of false positives.
The next step will then be to attach LESTER's brain to some wheels, but it is unlikely the hardworking team will get that far before hearing the clarion call of a weekend trip to the pub.
LESTER gets nod from industry
Alexander Wright, a director at the Campaign for Real Ale (Camra) saw LESTER's commercial potential, noting: "A beer serving robot sounds like an interesting idea for busy pubs and bars," before cautioning, "but publicans provide far more to the customer than just serving beer!"
Pump-pullers need not worry. LESTER will not be studiously ignoring thirsty punters until AI has reached the same level of sullen indifference shown by the overworked bartenders in the capital's busy pubs. ®