This article is more than 1 year old
Qual-gone: 1,200+ axed from Snapdragon, Centriq giant Qualcomm
Chip designer pushes hundreds out the door in cost-cutting drive
Qualcomm says it is planning to eliminate more than 1,200 positions in an attempt to cut overhead costs.
The Snapdragon and Centriq chip designer confirmed it had filed a mandatory Worker Adjustment and Retraining Notification (WARN) notice with the state of California, where it plans to cut more than 1,200 jobs in its hometown of San Diego, with unspecified cuts planned in other locations as well.
Qualcomm announced back in January it would try to knock $1bn off its overhead, but had hoped to avoid layoffs. Those hopes obviously didn't pan out.
"As part of the cost reduction plan announced in January, Qualcomm is conducting a reduction of our full-time and temporary workforce," Qualcomm said in a statement to The Register.
"A workforce reduction, such as this one, affects not only those employees who are part of the reduction, but their families, co-workers and the community. We recognize this and have offered affected employees supportive severance packages to reduce the impact of this transition on them. We first evaluated non-headcount expense reductions, but we concluded that a workforce reduction is needed to support long-term growth and success, which will ultimately benefit all our stakeholders."
The layoffs are set to begin "on or about" June 19. The biz employs about 33,800 worldwide.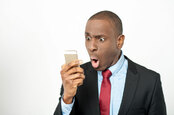 Qualcomm to demand US iPhone import ban
READ MORE
Meanwhile, Qualcomm is also going back to the drawing board in its efforts to acquire NXP Semiconductors after the deal was met with opposition by Chinese regulatory agency ministry Mofcom. As a result, Qualcomm says it will refile its application in China and the deadline for Qualcomm to get the deal approved will now be moved to July 25.
Qualcomm has been working since 2016 on a deal to acquire NXP in a bid to improve its position in the IoT and auto markets. Though the deal has been approved in the US and EU, the escalating trade war between China and the US has apparently given Mofcom cause for concern and the regulator has held back on giving its blessing for the $47bn deal. ®