ZTE to USA: Sure, ban us, but you cannot afford such victories
We've done everything you asked - even implemented SAP - pleads Chinese vendor
---
ZTE has hit back at the United States' newly-imposed ban on American companies selling to the Chinese networking vendor.
The US Department of Commerce issued the ban on April 16th, claiming that investigations by its Bureau of Industry and Security (BIS) found ZTE has lied about its dealings with Iran and North Korea, rewarded execs who did those deals and violated other trade laws besides.
ZTE on Friday published a riposte in which it argues it has tried really, really hard to improve its export compliance capability – even to the extent of implementing SAP – and co-operated with US authorities on an ongoing investigation.
The company's statement said: "It is unacceptable that BIS insists on unfairly imposing the most severe penalty on ZTE even before the completion of investigation of facts, ignoring the continuous diligent work of ZTE and the progress we have made on export compliance." The company also notes that ZTE has punished employees responsible for past misdeeds and that an independent investigation remains incomplete."
It points out that the ban "will not only severely impact the survival and development of ZTE, but will also cause damages to all partners of ZTE including a large number of U.S. companies."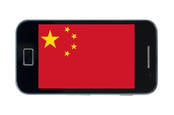 China forms 27-strong alliance to grow silicon standards
READ MORE
That's a reference to the share price dips in the wake of the ban for US companies Acacia Communications and Qualcomm, as both count(ed) ZTE among their larger clients. It may also be a reminder that president Trump's economic policy centres on growing stateside manufacturing jobs.
ZTE will have little trouble finding other suppliers, and China has encouraged its own semiconductor industry to smarten up. China already favours local suppliers and the ban could give it reason to accelerate their development to ensure ZTE remains viable.
For now, ZTE insists it will work to overturn the ban and "will not give up its efforts to resolve the issue through communication [to do the right thing] by our employees and our shareholders, and to fulfill obligations and take responsibilities to our global customers, end-users, partners and suppliers.
"As a global company originating in China, ZTE will unite all of its employees as one with full confidence to work together taking best efforts to facilitate a final resolution." ®