This article is more than 1 year old
Capita reports pre-tax LOSS of £515m for 2017
Sales won't rise until 2020 says new broom...
Britain's fave outsourcing badass Capita today reported a £513.7m pre-tax loss for 2017 and tapped investors for £701m in a rights issue that it will use to fund restructuring and toward paying down debts.
The London Stock Exchange-listed organ revealed that sales for the calendar year fell 4.3 per cent to £4.2bn, and it made a loss from operations of £420m. A series of write-offs and the cost of disposals meant losses sunk further.
The reported total loss before tax included charges for specific items including the impairment of goodwill, intangible assets, other non-current assets, and investment loans.
In a conference call, CEO Jonathan Lewis, who joined Capita six months ago during an historically challenging period for the firm, said a bunch of poorly performing contracts had become "a drag on performance."
The Public sector partnerships business unit recorded a 4 per cent sales dip, and Professional Services crashed 30 per cent due to the sale of the Asset Services business. Private sector partnerships and the IT Services units reported sales growth of 3 and 5 per cent respectively.
Capita flogs Asset Services division for £888m
READ MORE
Capita admitted it is not expecting revenue growth until 2020, and reaffirmed 2018 guidance that IT Services, the home of the Trustmarque acquisition, revenues will drop due to contract and volume attrition.
Lewis, who took the helm six months ago, announced a turnaround strategy in January after Capita suspended dividends and proposed raising cash by issuing shares.
Capita today confirmed a fully underwritten £701m rights issue at 70p per share. Some £150m will be used to hack overheads with the cost-cutting programme forecast to yield savings of £175m per annum from the end of 2020.
Lewis said he intends to simplify the corporate structure, and noted in one example that Capita has multiple overlapping operations, such as 10 IT help desks and 35 customer relationship management systems.
Around £157m will be used to repay some debt, which at the end of 2017 stood at £1.117bn.
Lewis reiterated a prior diagnosis that Capita is "too complex" and "driven by a short-term focus" as well as lacking "operational discipline and financial flexibility".
"For the first time [Capita is] running a business rather than managing a collection of contracts," he said of the turnaround effort. The road ahead seems long and arduous though.
Under his plans, Capita expects to raise £300m "in disposals" mainly from the firm's specialist service division during 2018.
The CEO also unveiled an investment package of £500m, including more cash in client-facing tech, such as data analytics. "We need to invest in software... a good example of that is the migration of our educational software to the cloud and software-as-a-service," he said.
"We don't need to invest in server infrastructure and data centres... we work with partners such as Microsoft who can do that." He said the firm's focus will be on developing its own proprietary software.
In February, The Register revealed Capita had wrestled with almost 60 separate outages at its data centres in the space of just half a year.
Lewis said Capita will pump more money into its internal IT systems, which he identified as an area of underinvestment. The company is in the process of upgrading its SAP business software.
"Capita needs an injection of discipline and on the back of that we need modern IT systems [to support us]," said Lewis.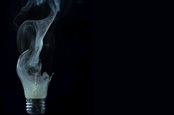 Capita data centres hit by buttload of outages
READ MORE
He predicted customer management, human resource outsourcing and government solutions will be among the main areas where margins will first improve. And he said Capita would no longer bid for unsustainable contracts.
Capita runs a large number of public sector outsourcing contracts: it collects TV tax for the BBC, with Auntie having recently extended its audience services contract to 25 years.
But the business has also lost a number of high-profile contracts, such as its £722m deal with Prudential in January, has been plagued by embarrassing glitches such as its recruitment system for the Ministry of Defence, and is currently being probed by the National Audit Office over its £700m GP support system.
In a fine example of the beauty in corporate statements, the firm said: "Capita's objective is to become a more focused and predictable, client-centric company, generating sustainable free cash flow.
"Capita believes that changes to its operating model under its new strategy will deliver enhanced performance through increased simplification, efficiency, standardisation and focus."
Over the last year, the value of Capita shares have plummeted 70 per cent, but the LSE and investors are clearly convinced by the turnaround plan conjured by Lewis and co: the share price was up by more than 11 per cent at the time of writing. ®