Troubled Swedish vendor Ericsson has turned in another loss, but is hopeful that it's still closing in on its planned turnaround.
In its first quarter results for 2018, the company reported a sales decline of two per cent year-on-year, adjusted for currency, with Asian markets (north and south Asia, the Oceania, and India) all in decline.
The sixth-in-a-row net loss of $US84 million (700 million SEK) was, however, a considerable improvement on Q1 2017 (a loss of 10bn SEK, or $1.2bn), and in another positive, the company's margin rose from 15.7 per cent for Q1 2017 to 34.2 per cent for Q1 2018.
As CEO Börje Ekholm explained on the company's earnings call, the margin improvement was on the back of a 17,000-head reduction in the company's workforce in 2017.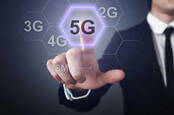 Ericsson leads 5G connected car gang towards pot of EU gold
READ MORE
Ekholm said the company is still working to a long-term plan to have a stable and profitable business by 2020, and said "we are investing in 5G, cloud-native solutions, automation, analytics, and new opportunities like IoT." He added that 5G revenue should start trickling through next year, even if it's too early to add the revenue generated by the technology to its official forecasts.
"We are going to see commercial revenues this year, and clearly next year," Ekolm said.
In the long term, the developing segments are expected to offset the decline in legacy products and services.
To support the emerging opportunities, during 2017 the company recruited 500 engineers in its research and development teams.
A plus Ekholm identified was in the managed services business: "The operating income in managed services is a positive number for the first time in a very long time", he said.
The managed services segment generated 5.5bn SEK sales ($660mn), which was down over eight per cent compared to Q1 2017, but it went from a loss of 1.7bn SEK ($204mn) to a profit of 100m SEK ($12mn).
LTE deployments in China were lower, leading to a 9.5 per cent decline in that segment to a flattish 3.9bn SEK ($470mn) profit, and margin growing from 12.8 per cent to 13.5 per cent.
Elkholm said the company is assuming China's radio access network market is going to continue showing limited growth through to 2020.
The digital services segment showed a three per cent decline, again mostly because the company is shedding legacy products and services according to Ekholm. Sales declined 8.3 per cent to 7.7bn SEK ($924mn), and the loss narrowed from 8.8bn SEK ($1bn) to 2bn SEK ($240mn) year-on-year.
Across the board, the company is shedding "non-strategic contracts" – the "contracts are being managed" is the polite description, rather than "we're sacking deadbeat contracts".
Finally, there's the "emerging business" segment: "We have improved margins as well, but combined it still reports a loss in the quarter of around half a billion", Ekholm said ($60m loss). Ericsson is close to selling 51 per cent of its media solutions business, he added.
Ericsson's financials are published here. ®