Yahoo! dismemberment! begins! as! Oath! offloads! Flickr!
SmugMug now the proud owner of more than twenty billion photographs
Yahoo!'s photo-sharing service Flickr has been acquired by SmugMug.
Neither Yahoo!, Flickr, the pair's parent company Oath, or SmugMug, have been crass enough to explain how much currency changed hands to make this happen. But all concerned are at pains to point out that nothing will change: there's no plan for close Flickr, combine the two services or make account-holders do anything differently.
Which is rather odd because the respective sites' announcements of the deal use the phrasing "Together is where photographers belong" to describe the reason for and benefits of the deal.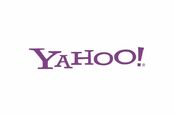 Yahoo! adopts! Ceph! to! underpin! Flickr!, plans! storage-as-a-service! service!
READ MORE
Flickr's also foreshadowed "detailing more specifics as we have them", whatever that means.
The deal leaves SmugMug with over twenty billion new photos to tend and Yahoo!/Oath without the burden of tending to all that data and to around 50 million users.
Yahoo! acquired Flickr in 2005 and planned to fold it into the Yahoo! Photos service. But the Flickr brand proved more resilient and Yahoo! ended up running it until now, albeit with Yahoo! as the preferred authentication provider. The service has remained popular with photographers, but trails the likes of Facebook and Google in terms of sheer quantity of images stored.
The site's happiness as a service for serious lensmen and lenswomen means Oath can probably do without it as it tries to turn Yahoo!, HuffPo and other content brands into an advertiser's dream. ®