The egghead behind the mass slurp of Facebook users' information has said the social network is in "PR crisis mode" – as Cambridge Analytica enacted a crisis management of its own.
During a British Parliamentary hearing on Tuesday, Aleksandr Kogan was grilled on his work with Facebook user data - which began as a research project in collaboration with Zuck & Co, and resulted in him developing the app at the heart of the latest scandal.
Kogan told the Digital, Culture, Media and Sport Select Committee that initially he had been handed aggregate data on users by Facebook, as part of work to assess global friendships and emotional expression.
His part in the research led him to conversations with CA's parent company, SCL, he said. The biz then encouraged him to set up his own firm, GSR, that it contracted to collect and analyse Facebook user data.
In contrast to Chris Wylie – the so-called whistleblower whose allegations renewed the controversy over micro-targeting and the amount of data Facebook collects on users – Kogan came across as a much more calm, and far less over-the-top witness.
'Professor of semantics'
One of the few times he seemed really flustered was when he was asked whether he thought he had broken the terms and conditions Facebook sets for developers.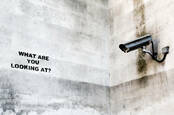 Facebook confirms Cambridge Analytica stole its data; it's a plot, claims former director
READ MORE
Facebook has chosen to focus on the idea that Kogan was a rogue dev in a bid to distract from the fact that its own policy at the time allowed apps to suck up not just users' information, but also that of their friends. Facebook's argument is that the policy did not allow Kogan to pass that data on to third parties.
But Kogan told the committee that Facebook's policy was incoherent.
"I do not think they have a developer policy that is valid," he said, adding - somewhat incoherently himself. "For you to break a policy it has to exist… the reality is that Facebook's policy is unlikely to be their policy."
When pressed on this baffling statement - and whether he accepted that he had broken the terms as "laid down in black and white" - Kogan said he agreed his actions "were inconsistent with the language of the document", but that this was "slightly different".
To which MP Paul Farrelly remarked that Kogan "should be a professor of semantics".
However, committee chairman Damian Collins did point out a possible inconsistency in Facebook's stance. While it has condemned Kogan's work as "a scam and a fraud," Facebook has kept schtum about its feelings towards GSR's co-founder, Joseph Chancellor - who just happens to now be in the employ of the Zuckerborg.
"I don't think it's odd," Kogan said when asked. "Because in my view, Facebook's comments are PR crisis mode… I don't believe they actually think these things.
"I think they realise that their platform has been mined left and right by many others, and I was just the unlucky person that ended up somehow linked to the Trump campaign, and we are where we are."
Kogan claimed, "PR is PR", and that "it's convenient to point the finger at a single entity and try to paint the picture this is a rogue agent".
This is fine!
Meanwhile, the PR wheels were also spinning at Cambridge Anal., as the company hired in crisis management guru Clarence Mitchell to try and counter the - as the firm would have it - false allegations flying around.
Mitchell - who has a reputation for dealing with tough gigs - held a press conference on Tuesday, ostensibly to "launch" the so-called Cambridge Facts website that it pushed out a few weeks ago.
During the briefing, Mitchell pointed the finger at everyone but the firm that was paying him. The biz had obtained the data "in good faith" from Kogan, he said, while Chris Wylie was nothing but a former employee and one-time competitor with a grievance.
Deflecting questions about the future of suspended CEO Alexander Nix - who was caught on camera apparently trying to entice prospective clients with honey traps, bribes and more - Mitchell said that the rest of the company was "horrified" by what they saw.
He was also forced to fall back on the argument - also put forward by Kogan - that the GSR data CA forked out many thousands of dollars for was "virtually useless", with the personality matches being only slightly better than a random guess. He also emphasised that it only worked with Trump for five months, and that its pitches to work with any of the Brexit campaigns were unsuccessful.
However, when The Reg asked what future the company had in reality - given it was now hiring in a crisis PR man to hold a press conference touting its failed bids and useless data, in lieu of an absent and disgraced CEO - Mitchell denied staff might be thinking of moving on.
"As I understand it, there have been very few departures, and everybody that's working there is committed; actually morale is pretty good now," he said. "I don't expect there to be any mass outflow, if that's what you're suggesting."
He declined to put a figure on the number of staff who had bailed - but added that the future of the company was "ultimately down to the board".
Mitchell also took the opportunity to criticise the approach taken by the Information Commissioner Elizabeth Denham when she publicly announced her office's decision to take out a warrant on the CA premises.
"We would have been willing to help," he said.
"If they'd have said, we'll come in in reasonable office hours, they [CA staff] would have helped them… That wasn't the case, she chose to go down the warrant route, she chose to send her team in the way she did. One can only wonder about the need for that, the visuals of it, given the intense publicity at the time."
El Reg pointed out that the company had ignored a request to comply with a demand for access issued almost two weeks before the warrant was served - not to mention putting up a pretty good fight to prevent the ICO getting access - but Mitchell was having none of it.
"The company management are more than happy to deal with, and support, the ICO," he insisted.
Remind us again of that phrase about no such thing as bad publicity? ®