Pics Microsoft's Windows 10 Insider Preview Build 17650 (Redstone 5), released last week via the Windows Insider program, includes a stripped-down version of the operating system called Windows 10 Lean.
Redstone 5 is the Windows update that intended to follow the impending Windows 10 Spring Creators Update, recently redesignated the Windows 10 April 2018 Update, which is expected any day now.
Unrelated to the FAT (File Allocation Table) file system, Windows 10 Lean was spotted by a Windows user who goes by the name Lucan on Twitter.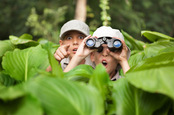 Windows 10 Springwatch: See the majestic Microsoft in its natural habitat, fixing stuff the last patch broke
READ MORE
According to Lucan, the slimmed down OS variant weighs in about 2 GB less than Windows 10 Pro, thanks to the absence of the Registry Editor, the Microsoft Management Console, wallpaper, and many other files.
Windows already has a stripped down version, Windows 10 S, which started as a locked down version of Windows 10 Pro for schools and businesses and by next year will become an optional mode for all versions of Windows. So it's not immediately clear where Windows 10 Lean, also referred to as Windows 10 CloudE, fits into the scheme of things.
The Register asked Microsoft for comment but the company declined.
Lucan via Twitter speculates that Lean's will become "a Win32-capable but UWP-focused OS with differences on the component level." Below are some screenshots scored by the Windows watcher...
Welcome to Windows 10 Lean/CloudE/S (once again?)
This new edition started shipping with this week's Skip Ahead build (17650)
It seems to be heavily cut down, an x64 clean install is roughly 2 GB smaller than Pro
Its edition ID is 0xB7 which was missing from SDK headers pic.twitter.com/2Sn3SVXeZB

— Lucan (@tfwboredom) April 20, 2018
Build 17650 also includes phone APIs, suggesting Windows Lean might take up some of the telephony slack left by Microsoft's diminishing interest in Windows Phone and Windows 10 Mobile.
However, Lucan insists Lean has nothing to do with the rumored Windows Surface Phone, referred to as Andromeda.
Microsoft's Build developer conference is coming up in early May, so further illumination may arrive then. ®