This article is more than 1 year old
Power spike leads Chinese police to 600-machine mining rig
Six Bitcoiners cuffed for electricity heist
Chinese media is reporting the seizure of 600 Bitcoin miners in the northern municipality of Tianjin, on the grounds of electricity theft.
Coin mining is a popular activity in China, but like so many places, those operating big mining rigs find the rivers of gold dammed by high electricity prices. The Digiconomist Bitcoin Energy Consumption Index currently tags Bitcoin's total draw at nearly 63 Terawatt-hours, and reckons each transaction as costing 908 kWh.
What better way to cut costs than to bypass billing entirely? That's what Xinhua and other agencies say happened in Tianjin: six people have been arrested because they allegedly bypassed the power meter in a junction box to get free power for their miners.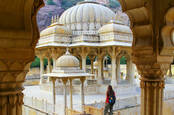 Tried checking under the sofa? Indian BTC exchange Coinsecure finds itself $3.5m lighter
READ MORE
The Xinhua report said the electricity company noticed a 28 per cent increase in line loss (implying an increased load current) on a circuit, and notified authorities.
The report claimed the power thieves were trying to evade monthly bills of "hundreds of thousands of yuan" per month (100,000 yuan is currently around US$15,800).
Meanwhile, prosecutors in Wuhan City's Hanyang District Procuratorate are about to commence a prosecution against two miners who used the same trick to steal electricity, before their arrest in 2017.
China's prosecutor says the two, identified as Chen and Li, set up their rig in a house slated for demolition in March 2017, and used 49,100 yuan worth of power before they were cuffed. ®